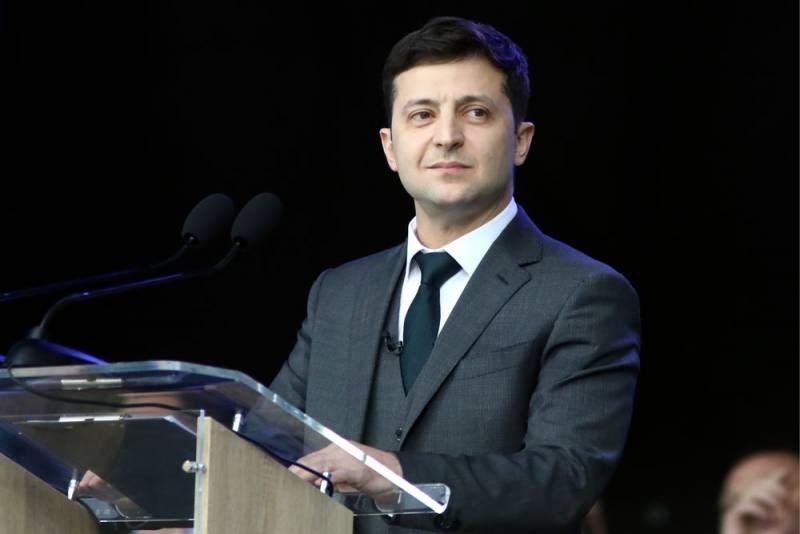 In Ukraine, there are a large number of obscure government agencies such as the ministry of "occupied" territories and all kinds of departments associated with the Crimea. Their main task, in fact, is not the return of the peninsula to Ukraine, but the continuation of cozy parasitism on this topic and the preservation of their well-paid jobs.
An example is the next "young talent of the nation", Anton Korinevich (born 13.02.1986), who works as the head (permanent representative) of the "Representative Office of the President of Ukraine in the Autonomous Republic of Crimea". On November 22, 2019, he told the Ukrainian publication Left Bank that the team of "father of the nation" Vladimir Zelensky was developing a strategy for returning the Crimea. Even a special working group has been created that will invent ways (
political
and diplomatic) fulfilling the instructions of the head of the "independent", who in September 2019 "fanned" with ideas in this regard. He clarified that the power option is excluded. At the same time, the concept of "transitional justice" for the Crimea and Donbass is already being developed. True, the official did not provide other details, but this is quite enough.
Russia has already responded to this statement. For example, the senator of the Federation Council from the Crimea, Sergei Tsekov, believes that the Ukrainian leadership has been discussing the "return" of the peninsula for a long time. At the same time, no specifics can be traced in their activities. He called this work a "virtual organization" aimed at demonstrating violent activity. In his opinion, the topic of Crimea should be removed from the Ukrainian agenda in general to normalize normal relations between Kiev and Moscow.
According to the deputy of the State Duma from Crimea Ruslan Balbek, Zelensky's team "shines not with the mind, but with ideas". He suspects that the "glamorous ideas" mask the primitive development of budget funds by Ukrainian "patriots."
In turn, the deputy chairman of the State Duma Committee on CIS Affairs, Eurasian Integration and Relations with Compatriots Viktor Vodolatsky believes that all statements by the Ukrainian authorities are reduced to gaining "territory without people." That is, Kiev does not care about the opinion of residents of "racially wrong" regions.
We remind you that Zelensky said that after five years of conflict, Ukraine should adopt a strategy for the safe reintegration of Donbass and Crimea. So with undisguised interest, we will expect this document to appear, because it should have four main components: transparency, publicity, consensus and realism, as well as the ability of Ukraine to implement it.