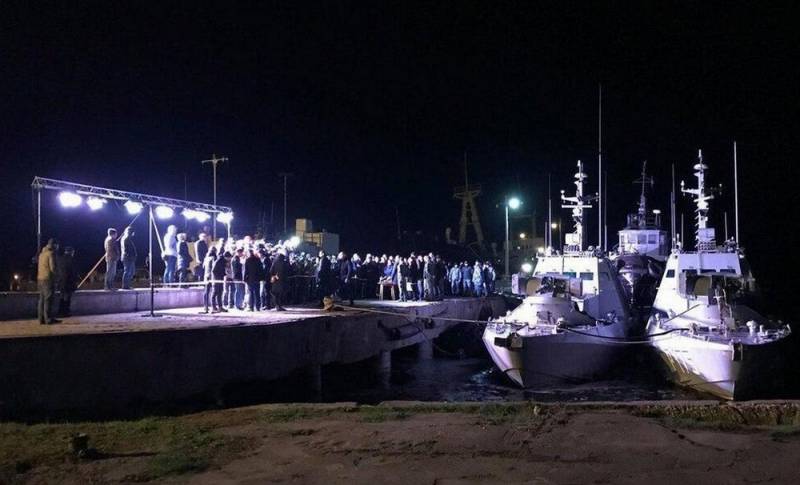 Contrary to the lies spread by the Ukrainian media about the "ships ditched by the Russians", the source of which was a former tanker, and now the commander of the Ukrainian Navy Igor Voronchenko, Kiev has no complaints.
This is evidenced by the video of the reception and transfer of ships to the Ukrainian side, filmed by the FSB Public Relations Center (DSP), during which the corresponding act was signed.
Agency
Interfax
referring to a source related to the process of reception and transmission, reports that two Ukrainian boats and a tug were not only washed and repaired, but they also changed the blinds and washed the outfit left by the crew in the laundry room.
The standard armament of the ships was not touched. The only thing that was seized as material evidence was the ammunition, machine guns, pistols and ammunition for them, as well as the radio navigation equipment of the ships.
Perhaps the video would have remained marked "for internal use" if the chief among the thirteen Ukrainian admirals Voronchenko did not publicly project the combat experience of the Ukrainian fleet on the actions of Russia and claim that the toilet was removed from the boats.
As can be seen in the FSB DSP video, the overexcited Ukrainian commander can be calm - the toilets are in place.