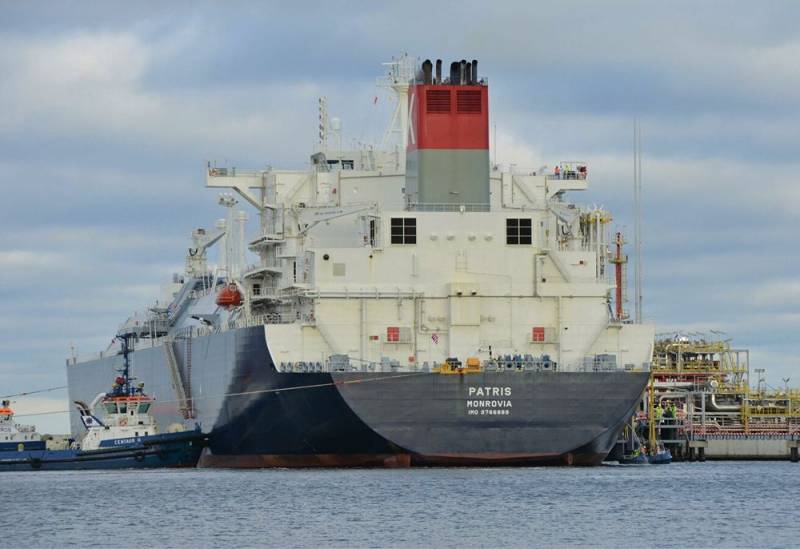 In August 2019, we
informed
readers that Ukraine is going to start buying American gas from Poland by the end of 2019. Then the state-owned Polish Oil and Gas Company (PGNiG) officially announced that after regasification (the process of converting liquefied natural gas (LNG) from liquid to gaseous) of LNG purchased from the USA, some of this expensive raw material will be delivered to Ukraine through the pipeline in Germanovich (Poland).
And so, on November 20, 2019, the US Embassy in Kiev solemnly and promisingly announced on Facebook that "there should be American LNG in Ukraine!" Moreover, the gas carrier vessel (Patris) has already arrived at the LNG terminal Swinoujscie (Poland) in the Baltic Sea.
This is another step in providing assistance to Ukraine to achieve energy independence.
- the statement of the diplomatic mission says.
It should be added that at the end of August 2019, the United States, Poland and Ukraine signed an intergovernmental agreement on cooperation in the field of natural gas supplies. It (the agreement) should help another "reform" of the Ukrainian gas market, and at the same time contribute to the development of infrastructure for the import of raw materials into Poland and exports from the United States. So we will be following with undisguised interest the further development of events.