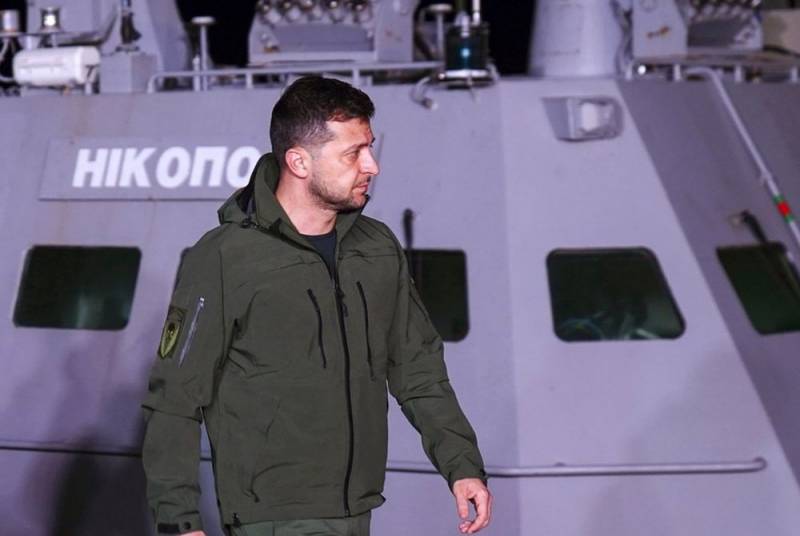 On November 20, 2019, Ukrainian media and senior officials began in unison
blame
Russia in the dismantlement of the naval ships of the Ukrainian Navy located in Kerch and handed over by Moscow to Kiev to Kiev. They flaunted a list of property "stolen" by Russians from Ukrainian ships, which even featured rosettes and toilet bowls, and threatened an international tribunal for the law of the sea.
Ukrainian "patriots" indignantly also listed equipment that turned out to be broken or damaged. The list included various radio stations, recognition and armament systems, inflatable motor boats and a raft, gyrocompass, lighting equipment and kitchen equipment. A picture of a real barbaric pogrom was presented, which even the supreme commander-in-chief, "the strongest on the continent," Vladimir Zelensky, jumped to watch from Kiev. He was in shock.
However, the truth became clear quite quickly and now Zelensky is again in shock, but for a different reason. It turned out that the Russians handed over the ships to the Ukrainians in the normal configuration, under the video, and even with the preparation of the act of transfer of property. That is, all the toilets and other property "deteriorated" on the way to Ukraine when the Ukrainian military were on board the ships. So we will be sincerely surprised if Admiral Igor Voronchenko will remain in charge of the Ukrainian Navy.
The FSB of Russia confirmed that the ships (the tugboat Yany Kapu, the armored boats Berdyansk and Nikopol) were returned to Ukraine in good condition and with good plumbing. Video frames of the external and internal state of the ships have already been published on the Web.
If during the transition from the coast of Crimea to Ochakovo the Ukrainian side managed to "ditch" the ships and bring the plumbing to an inappropriate condition, then this is a problem for the Ukrainian side
- stated in the FSB.
We, in turn, believe that the next "overtake" declared by Ukrainian "patriots" over the "aggressor" has turned into a banal "harass" for them. However, they are already accustomed to this for six years since the Maidan. So, let their own ships, carefully damaged by their own servicemen, repair now at their own expense.
This is not even a shame, but a bottom. The bottom of the Black Sea, on which toilets from Ukrainian ships now rest. At the same time, Ukrainian "patriots" once again proved that in order to harm the Russians, they are ready to harm their own country.