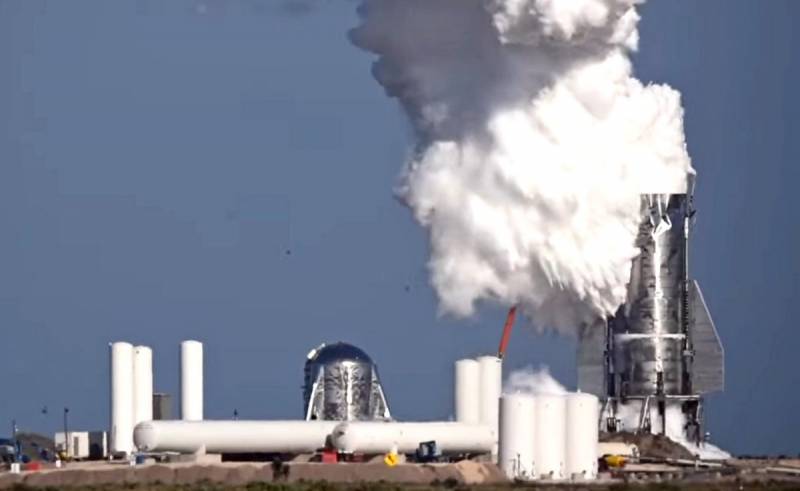 One of the prototypes of the promising Starship ship from SpaceX Corporation did not pass the "pressure test" and, it seems, completely lost the track. At least the company has already decided not to use the version of the Mk1 for test flights.
Recall that two teams of designers (in Florida and Texas) are working on the creation of an "interplanetary" Starship spacecraft. At the same time, in the search for the optimal technological solution, 4 prototypes are created immediately.
The first Mk1, which just a couple of months ago was introduced by Elon Musk, obviously will never make a previously announced suborbital flight. In the previous tests, which consisted of maximizing the pressure in the systems, the prototype was "damaged". He simply "tore off" the upper part, which was planted 150 meters. Fortunately, there were no casualties.
However, as stated in the company, the result was not completely unexpected. In turn, Elon Musk added that the prototype Mk1 was used to search for production solutions, and the Starship version, which will be used for flights, has a fundamentally different design.
Later, SpaceX announced a decision not to repair the damaged Mk1, but instead focus on working on Mk3. It is this version, according to functionaries, and is intended for orbital flights.