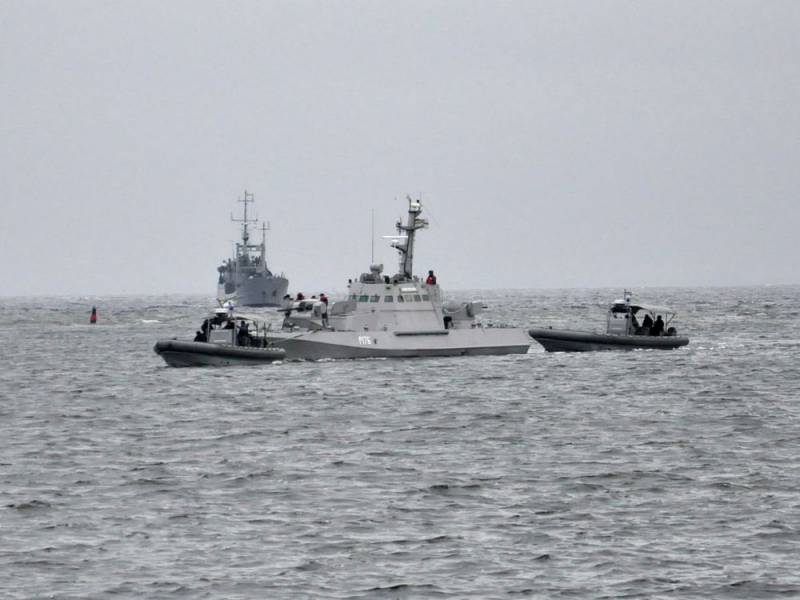 Recently we
Reported
as Moscow handed over to Kiev the Ukrainian Navy ships located in Kerch. And so, on the eve of the 6th anniversary of the Maidan in Kiev, the commander of the Ukrainian Navy, Admiral Igor Voronchenko, decided to raise the "patriotism of the nation" by telling how the "aggressors and invaders" treacherously abused Ukrainian ships.
The Ukrainian admiral provocateur accused Russia of damaging the property of ships that were detained on November 25, 2018 in the Strait of Kerch.
Russians ditched the ships! They even took off shades, sockets and toilets. We will show the world the barbaric attitude of Russians to everything
- said Voronenko.
Russia did not have to wait long for an answer. Senator Federation Council from Smolensk region (member of the Committee on Defense and Security) Franz Klintsevich has already answered Voronchenko.
Rave. Either the toilet bowls were not originally on the Ukrainian ships, or the sailors themselves removed and flooded them, thus trying to hide some material evidence of their weakness during the incident in the Kerch Strait
- the Russian senator considers.
It should be noted that the accusations of the Ukrainian side were expected. Kiev is always ungrateful to come to any kind initiative of Moscow. This is a historical fact, and what happened is an additional confirmation.