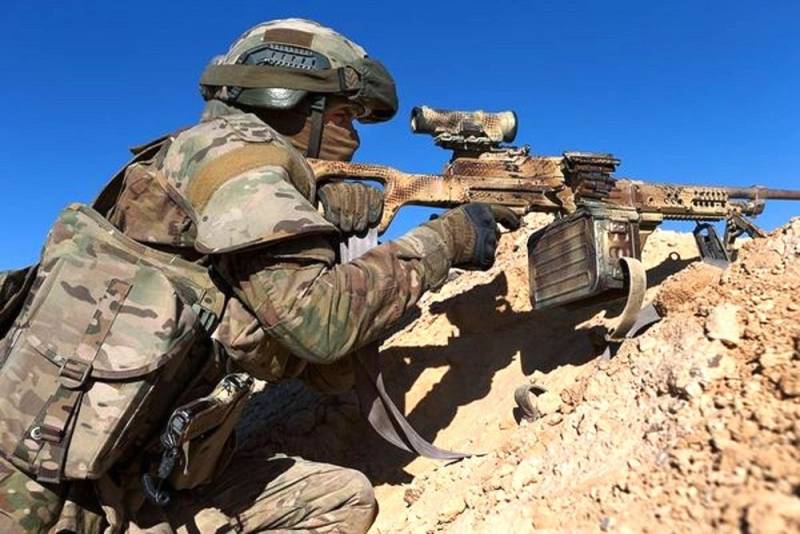 Recently, one famous in very narrow and specific circles "Russian patriot"
reported
about the "adventures" of PMC "Wagner" in Mozambique (Africa). And now, his like-minded people from African PMCs are complaining to the international community that PMCs "Wagner" "takes away their bread", i.e. crowds out the military services market.
According to the Russian "independent" edition in English
The Moscow Times
(established in 1992), Wagner PMC won a contract to fight terrorists and other barmalei Islamists in Mozambique. The African PMC OAM and Black Hawk claimed the contract, but the Russians were successful.
For example, a former Rhodesian soldier, and now the head of the OAM PMC, John Gartner, said that in early August 2019, Mozambican officials asked him to help in the fight against unbelted groups in the north of the country. A similar appeal was also received by the founder of PMC Black Hawk from South Africa, Dolph Dorfling, but "did not grow together." Now they have forgotten about competition and are complaining about bureaucratic "arbitrariness" and "lawlessness" of the authorities.
It should be noted that Rhodesia is an unrecognized state that existed in the south of the African continent from 1965 to 1979, in the territory of the former British colony of Southern Rhodesia, where the state of Zimbabwe is now located. Now both high-ranking mercenaries, having achieved certain material successes in their field, unanimously claim that they would have done a good job, because they know the situation in Mozambique and they know how to fight in local conditions. They are sure that Russian competitors are not able to work in Mozambique, because they do not know the terrain and other features of the region.
It describes how in September 2019, 200 employees of the Wagner PMC arrived in Mozambique. They are currently engaged in a tough and uncompromising struggle with ISIS fighters (an organization banned in Russia) based in the north of the country. It is said that PMC Wagner won the contract for several reasons.
First, the Wagner PMC allegedly requested less money than African competitors. So, at OAM PMCs, employees are paid $ 15-25 thousand per month, and at Wagner PMC from $ 1,8 to $ 4,7 thousand. Secondly, the Wagner PMC allegedly receives "
political
support "due to the increasing influence of Moscow in Africa.
The publication reports that now "Wagnerites" are facing serious problems due to ignorance of local realities and the conditions in which they have to fight. Therefore, African PMCs hope that they will again be offered to participate in the fight against terrorism. Well, at least in the form of support for the Wagner PMC.