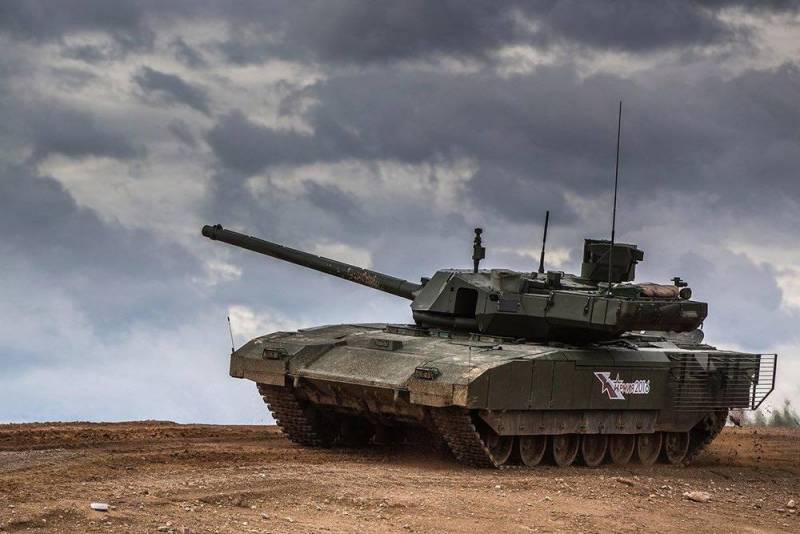 The promising Russian main battle tank T-14 has come a long way from the design plan to being embodied in metal and entering the troops.
On the sidelines of the Dubai Airshow 2019 air show, Rostec's head Sergei Chemezov made a statement that has been awaited for so long by both the Russian military and all Russian citizens who are not indifferent to the army.
According to him, the preparation of production is currently being completed, a pilot batch of new Armata tanks has been manufactured, the delivery of which is expected in the armed forces of the Russian Federation in late 2019 - early 2020.
"Armata" is the first tank in the world that embodies the concept of "network-centric warfare", which involves increasing the combat capabilities of promising formations by achieving infocommunication superiority by combining combatants in a single network.
Under the conditions of such a war, it is supposed to use "Almaty" as a reconnaissance, target designation and fire adjustment vehicle for self-propelled guns, SAM and T-90 tanks from escorting its tactical level.
The T-14 is a continuation of the development of tanks with an uninhabited turret begun in Soviet times, and embodied all the best that a domestic school of tank building has.