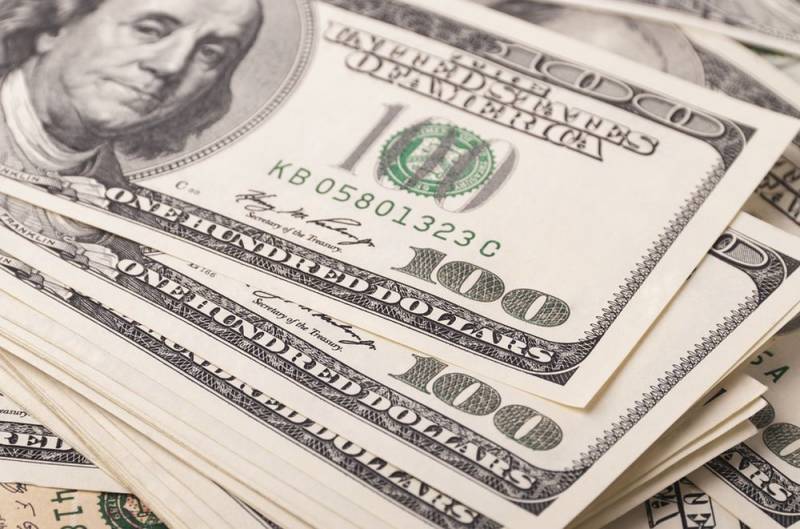 Western media are increasingly reporting to their readers about Russia's success in abandoning the US dollar. For example, on November 14, 2019, the French liberal liberal daily Les Echos, covering
economic
and financial
news
, told how Moscow is paving the way for independence from the dollar.
The article says that Moscow began a real "de-dollarization" of the Russian economy and the country's financial system in 2014, wanting to circumvent US sanctions, which were the result of tensions with Washington. After that, Russia began to negotiate with other countries (Iran, China, Turkey and others), which also had certain difficulties with the United States. In addition, Moscow significantly increased its reserves in the currencies of the BRICS countries, which positively affected trade, the volume of which, in 2018, was equivalent to $ 125 billion.
Moscow managed to stabilize the ruble exchange rate, starting selling dollars after the Russian currency fell 2018% in 17. In 2019, the ruble appreciated against the dollar by 7,6%.
It must be recalled that, according to statements by Russian senior officials, the Russian Ministry of Finance intends in 2020 to reduce the share of the dollar in the National Wealth Fund (NWF). At the same time, major Russian bankers are confident that the course on "de-dollarization" is right and that Russia will face economic growth. Moreover, non-dollar settlements in trade with the EU, China and BRICS have already exceeded 50%. That is, Russian banks and companies were able to reduce their dependence on the dollar. Moreover, the share of the dollar in Russian reserves also fell by 50%.