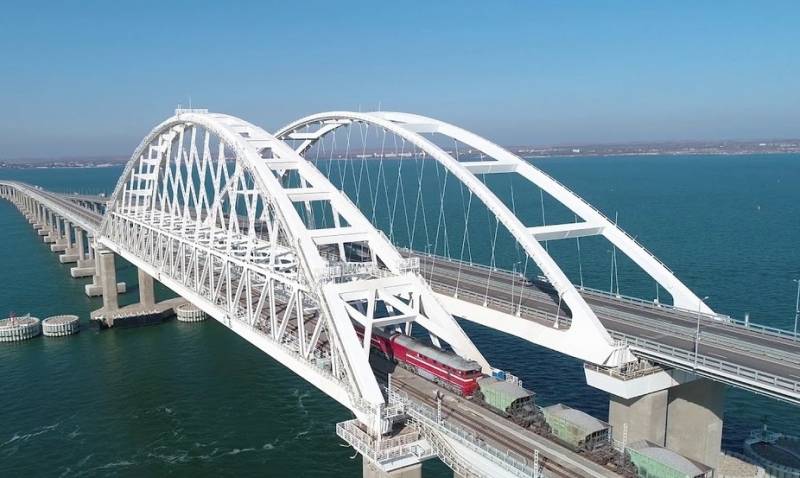 The inexorably approaching commissioning of the railway part of the Crimean bridge caused the expected hysteria from Kiev.
Thus, Anton Korinevich, who holds the useless and meaningless position of "representative of the President of Ukraine in the Crimea", said that the Ukrainian authorities would react to the launch of railway communication with the peninsula from Russia.
True, Korinevich found it difficult to clarify what this reaction would consist of. The only thing that was enough for the "representative of Crimea" was to recall that access to the peninsula outside the existing checkpoints Chongar, Kalanchak and Chaplinka is a crime from the point of view of the Ukrainian criminal code.
Where did the former deputy chief of staff of the Armed Forces of Ukraine, retired Lieutenant-General Igor Romanenko, who stated that the Crimean bridge is a "not too difficult target" for Ukrainian missiles.
According to the general, the bridge can be attacked by such Ukrainian missiles as Neptune, Alder, Thunder and multiple launch rocket systems.
However, the general made a reservation that the Crimean bridge can only be attacked if it is used for military purposes or if a full-scale war begins with Russia.
At the same time, a military pensioner chose to pretend that he did not know that the Russian military
technique
as necessary moves on the bridge in both directions from the moment of its opening.