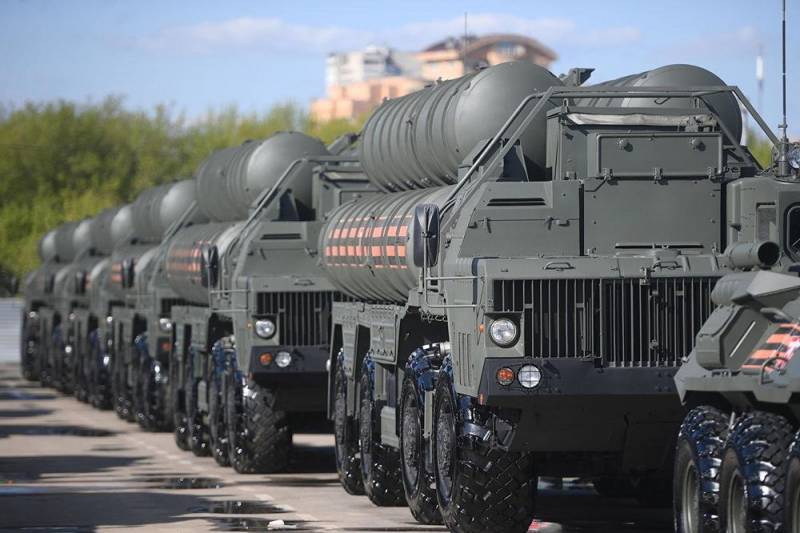 US Assistant Secretary of State for National Security Robert Charles O'Brien recently
told
the public that US President Donald Trump was about to threaten to demand from Turkish leader Recep Tayyip Erdogan to get rid of the Russian Tri-S-400 long and medium-range S-100 anti-aircraft missile systems when the Turkish leader arrives in the United States on a visit. And now, the American media report that Trump offered Erdogan a $ 400 billion trade deal and a "workaround" to resolve the issue with sanctions for the purchase of S-XNUMX air defense systems.
For example, on November 12, 2019, The Washington Post clarified, referring to its informed sources, that these proposals, which supposedly should improve relations between Washington and Ankara, are contained in a letter to Trump sent to Erdogan last week. However, according to the newspaper, these proposals are likely to "enrage" that part of the House of Representatives (lower house of parliament) of the US Congress, which in October 2019 supported the imposition of sanctions against Turkey for launching the military operation "Spring of Peace" in northern Syria .
At the same time, Washington insists that the S-400 "not be put into operation," otherwise they may gain "access to the means of communication and protection of the American F-35." After that, Ankara can return to the F-35 program and avoid restrictions.
At the same time, on November 12, 2019, a representative of the U.S. administration of high rank, during a telephone briefing, commented on the upcoming negotiations between Trump and Erdogan. He explained that "enormous benefits" await Ankara thanks to the F-35 program, but to achieve them, it is necessary to "resolve the problem" around the S-400. He added that the United States "explained to Turkey what the preferred settlement looks like."
One must take a step, and only after that the second will meet
- he said.
This is one of the very difficult problems that the president (Trump - ed.) Is trying to solve.
he pointed out.
The President (Trump - ed.) And President Erdogan in all their contacts and conversations are very frank about how best to resolve this situation.
he summed up.
In turn, Erdogan told the media that, as part of his visit to Washington, November 13, 2019, he intends to discuss with his American counterpart the situation around the S-400 air defense system, Patriot air defense system and the F-35. He stressed that Ankara is ready to consider the Patriot supply proposal if "the conditions are suitable."