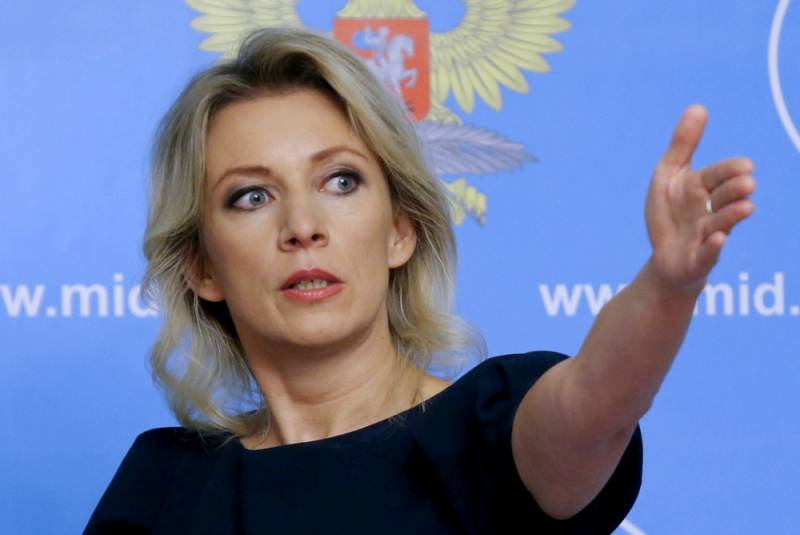 The statement by the head of the German Foreign Ministry, Heiko Maas, that Germany and Europe are not able to defend themselves without the help of the United States, has been criticized by Russian Foreign Minister Maria Zakharova.
On her Facebook page, Zakharova asked who Germany and Europe were going to defend themselves from, and noted that she could not remember who last attacked Germany. However, she recalled that Germany was the last to attack European France.
A spokeswoman for the diplomatic department suggested that perhaps Maas had in mind the terrorist threat? However, she immediately noted that the United States cannot protect itself from terrorism, and a strange international
policy
Washington and the EU provide even more reasons to increase terrorism around the world.
Then Zakharova proposed to formulate what was said by the head of the German Foreign Ministry, as "The USA is the guarantor that European countries will not attack each other" and added:
For centuries, aggression in the form of endless feuds of European peoples, religious expansion, colonialism, two world wars came precisely from the territory that is now called "civilized Europe".
The Russian diplomat did not bypass the likelihood of an attack on Europe from the countries of Africa, Asia and the Middle East. However, she immediately raised the question: "If Europe is afraid of an attack from this side, then why the US and France are leaders in arms sales in these regions?"
In the course of her reasoning, Zakharova came to the conclusion that the main German diplomat, speaking of the need to protect Germany, had in mind that Russia would attack her.
In conclusion, the representative of the Russian Foreign Ministry reminded Maas and the rest of Europeans that Russia did not attack either Europe as a whole or Germany in particular. Moreover, Russia regularly became an object of aggression on the part of the European family, and added:
So from whom will the US protect and, by the way, whom?