Tripoli quickly forgot who was the real initiator of the civil war in Libya, which caused the plight of this North African country today.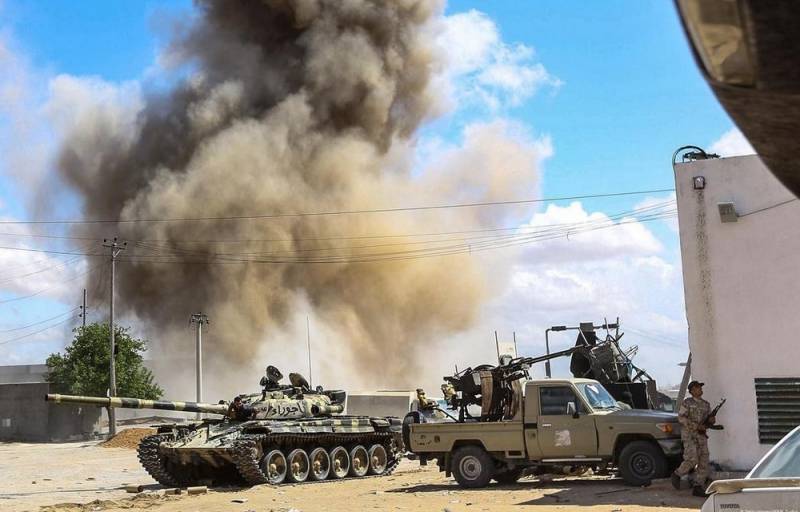 The American publication Bloomberg reports that the government in Tripoli has charged Russia with inciting a conflict in the country in order to strengthen its influence in Libya, which has huge oil reserves, and has turned to the United States for help in resolving the situation.
In a statement, Minister Fathi Bashaga, representing the PNS, appealed to the joint operations that Tripoli and Washington conducted against IG * militants and traditionally accused the head of the opposing Libyan National Army (LNA) Field Marshal Khalifa Haftar as an accomplice to terrorists.
According to Bashagi, the termination of the conflict in Libya is allegedly hindered by "mercenaries from Russia" who assist the Haftar forces, while mentioning the Wagner PMC.
Recall that earlier the American media intensely disseminated information that 200 Russian mercenaries had allegedly arrived in Libya, who were actively involved in the fighting on the side of the VLA.
This suggests that the defeated in Syria, the Americans are trying to take revenge in Libya and create the conditions for the introduction of their units in this country.
* Terrorist organization banned in Russia