The Turkish daily Hürriyet ("Freedom") "suddenly" suspected the leadership of Russia and the United States in collusion on Syria. The publication claims that the actions of Moscow and Washington are so calibrated (synchrotron) that this indicates the existence of a "secret conspiracy."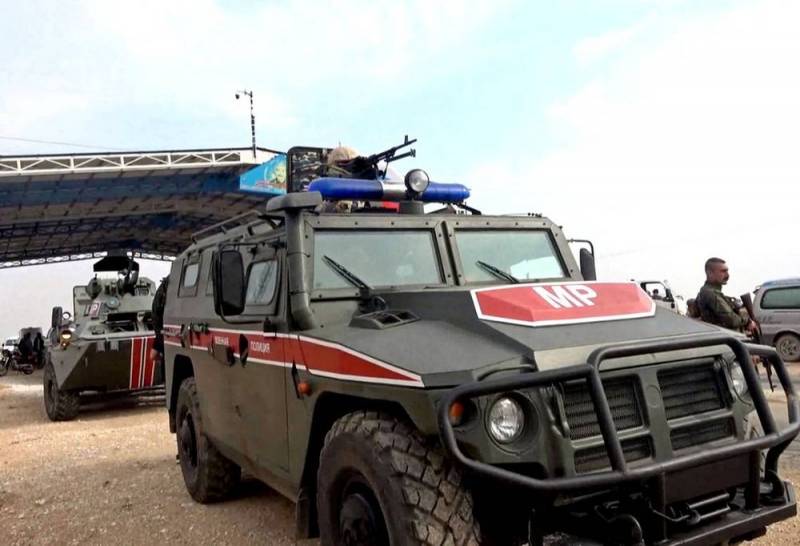 It should be noted that Doğan Yayın Holding A.Ş. acquired a 70% stake in the newspaper in 1994. and governs them to this day. The company also owns: Posta, Fanatik, Radikal newspapers, Kanal D and CNN Türk television channels, as well as other assets.
The author of the publication clarifies that Russia and the United States act on the principle of "free - fill." It is justified simply - American troops leave - Russian fill the vacant seat. This process has already been called "changing of the guard." It is also said that in January 2018, a meeting of representatives of U.S. and Russian intelligence on Syria allegedly took place. At the same time, however, it is not specified why Moscow and Washington waited 1,5 years for the beginning of the Turkish army's invasion of Syria.
But the material describes in detail how on October 15, 2019, the American military left Manbij, and armored cars with the flags of Russia and the "Syrian regime" drove into this city. Then, on October 16, 2019, military bases left by the United States came under the control of the Syrian Arab Army (CAA) and the Russian military police (VP), and on October 19, 2019, the Americans left the city of Kobani.
It must be added that not only the liberal and "patriotic" media of Turkey write this. A similar point of view is shared by similar media in other countries. For example, the Polish Catholic portal Forsal resented this at the end of October 2019, indicating that Russia was taking away influence from the United States in the Middle East.