Chairman of the Board of JSC Rusnano (the company was established in 2011 by reorganizing the Russian Corporation of Nanotechnologies) Anatoly Chubais spoke sharply about the citizens of the USSR and the leadership of the Soviet Union. Chubais expressed his opinion in the documentary film of the anti-adviser Alexei Pivovarov "The death of the empire."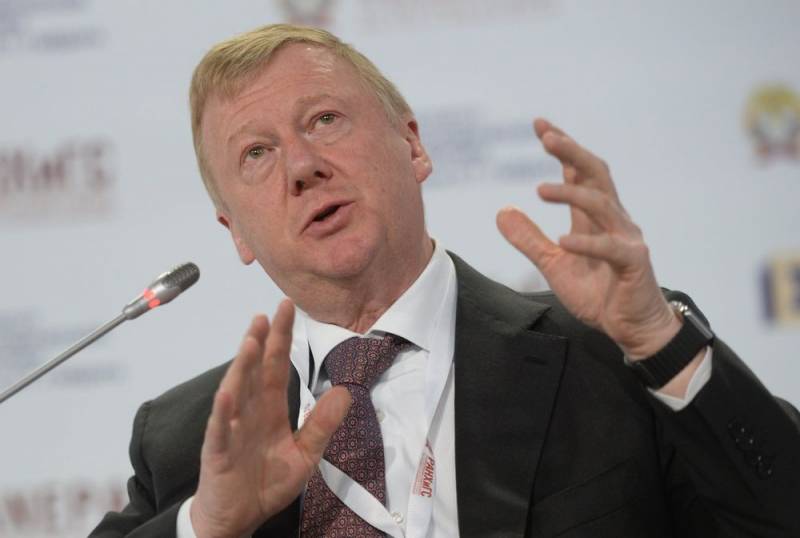 According to Chubais, all life in the USSR was built on lies, and Soviet citizens were idlers. Moreover, everyone understood this, except for "several thousand idiots."
Let the iron saw work, not for work my mother gave birth to me
- so Soviet people, according to Chubais, related to work.
Moreover, Chubais is sure that everything began with the peasantry. Although, where did he get such confidence, it is not entirely clear.
I know that there, in Leningrad, there are two guys on the bus: "How are you?" - "Nothing, I work, I get 140 rubles." - "What a fool! I get 110, and I don't have to do anything. " This is class! This is the essence of Soviet man, this is the essence of Soviet power. Idiot works
- said Chubais.
Chubais emphasized that he blames the leadership of the USSR for this situation. Especially the late period.
In my life, nothing more disgusting than the late Soviet regime did not happen
- added Chubais.
We remind you that Pivovarov's film "The Death of an Empire" was released on November 7, 2019. Symbolism lies in the fact that on this day the USSR celebrated the main holiday - "October Revolution Day". At the same time, in August 2019, RUSNANO reported that for the first half of 2019, the company's net loss under international financial reporting standards (IFRS) amounted to 13,9 billion rubles.