Israeli, European and American media are sounding the alarm that the latest (improved) air-to-air missile launched by the Israel Defense Forces (AOI) "David Sling" multilevel missile defense system was received by Russia in Syria. The thing is that the indicated rocket did not explode and, allegedly, has been under study for some time in Moscow.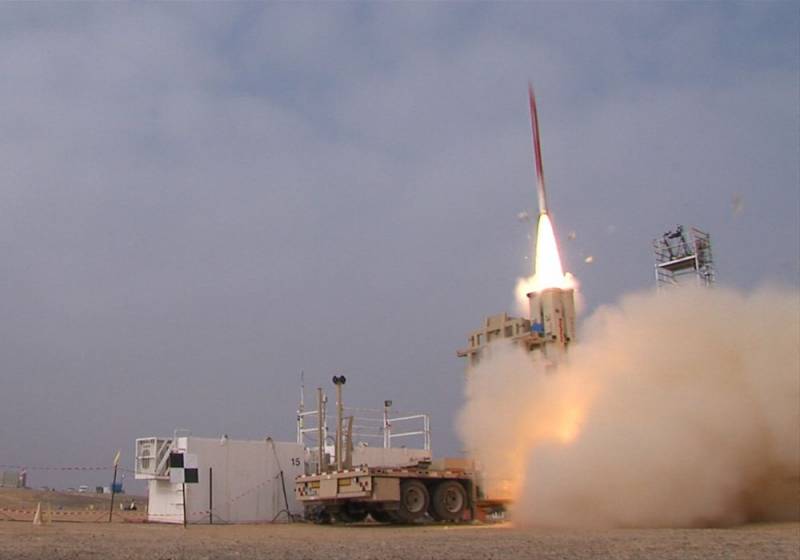 According to The Jerusalem Post, a pair of missiles were launched from Israel on July 23, 2018. One of them self-destructed over the Golan, and the second was found by the Syrian military at the crash site, and almost intact, with only minor damage from the blow. After that, F-35 took off from Israeli territory, but nothing is known about its mission.
It should be noted that the batteries of the "David Sling" missile defense were officially put on combat alert in April 2017. After that, the Israeli military began to actively and enthusiastically use them to shoot down the Tochka-U missiles, which official Damascus uses against "moderate" terrorists and other "barmalei" jihadists. So it is not surprising that one of the missile defense is now located in Moscow, because the Israelis tried to intercept the "Points-U" over the territory of Syria.
Israeli television clarifies that the anti-missile system of the David Sling did not intercept the Tochka-U, which successfully exploded in Syria, where it was sent. At the same time, it is specified that the "Sling of David" interceptor missiles are the most expensive of all those that are in service with the IDF. Moreover, the location of the batteries is classified, as they operate at a range of up to 400 kilometers and are direct competitors to the Russian S-400.
Now in Israel, in Europe and the USA they are worried that Russia can not only learn how to deal with these anti-ballistic missiles, but also share information with Iran. Allegedly, the United States and Israel even asked Russia to return this missile defense, but this effort was unsuccessful.