On November 5, 2019, the head of NAK Naftogaz Ukrainy Andrey Kobolev announced on his Facebook page that Kiev has claims against the Russian PJSC Gazprom for $ 22 billion. This statement came immediately after the head of the Russian Ministry of Energy, Alexander Novak, proposed to cancel the mutual claims and more "do not give rise to absurd lawsuits."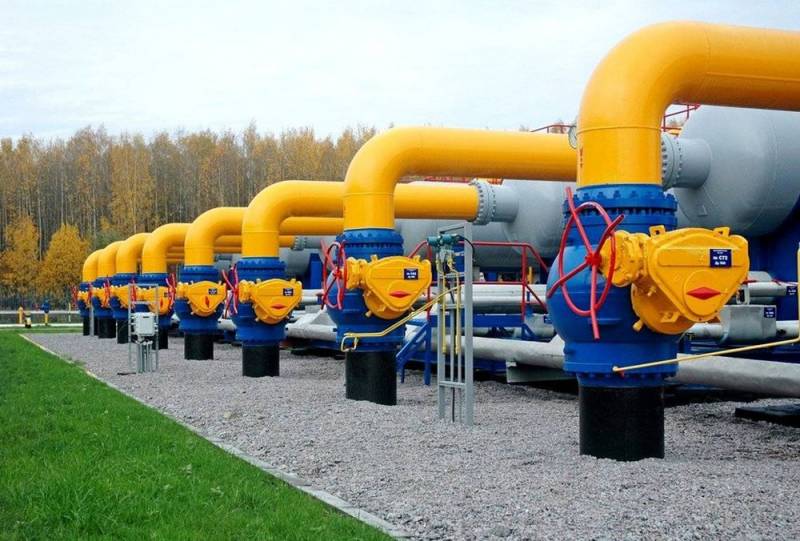 The Russian side offers Naftogaz to "nullify" almost $ 3 billion for the decision of the Stockholm arbitration and abandon the lawsuit for another $ 12 billion. In addition, the AMCU (Antimonopoly Committee of Ukraine - eds.) Proposes to refuse a fine of about $ 7 billion. Total - $ 22 billion - "understand and forgive". I seek and do not find in the proposals voiced by the media the counter steps of Russia for comparable amounts. What does "zeroing" of mutual claims look like?
- Kobolev wrote with humor, accompanying the pathos text with a piece of Semyon Slepakov's song "New Year" - "So, everyone, they forgot the bad, they reset to zero."
It should be noted that Kobolev is really fun. He is rich, works in a bread place and
falls asleep
Russia claims, invented in the bowels of his company, with the assistance of American partners. How much fun the rest of the citizens of Ukraine, we do not know yet. However, soon the situation on this issue will be clarified for sure. Indeed, on December 31, 2019, a 10-year contract for the transit of Russian gas through Ukrainian territory ends. And the signing of a new treaty is not yet expected. But there will be another next heating season, and after it more and more. Although, by that time, Kobolev would most likely be somewhere in the USA, where he had recently transferred several million "earned" dollars "for his mother."
In this regard, on November 6, 2019, Gazprom Chairman Alexei Miller, meeting in St. Petersburg with the German Government Commissioner for Gas Transit through Ukraine, Georg Graf Waldersee, said that before concluding a new contract for the transit of Russian gas through Ukraine , it is necessary to solve the "complex of fundamentally important issues." And the settlement of litigation is paramount.
In addition, Miller pointed out the need for Ukraine to determine the volumes of direct purchases of Russian gas, as well as create a certified independent gas transmission operator. However, the creation of an "independent"
the operator
from Kiev already reported.