Recently we detail
informed
, as in the USA, at different levels, began to intensively prepare for withdrawal from the Open Skies Treaty. And now, it became known that Russia has already prepared a number of retaliatory measures in the event of a real withdrawal of the United States from this agreement. This was told by the director of the Department for Non-Proliferation and Arms Control (DNV) of the Russian Ministry of Foreign Affairs Vladimir Ermakov.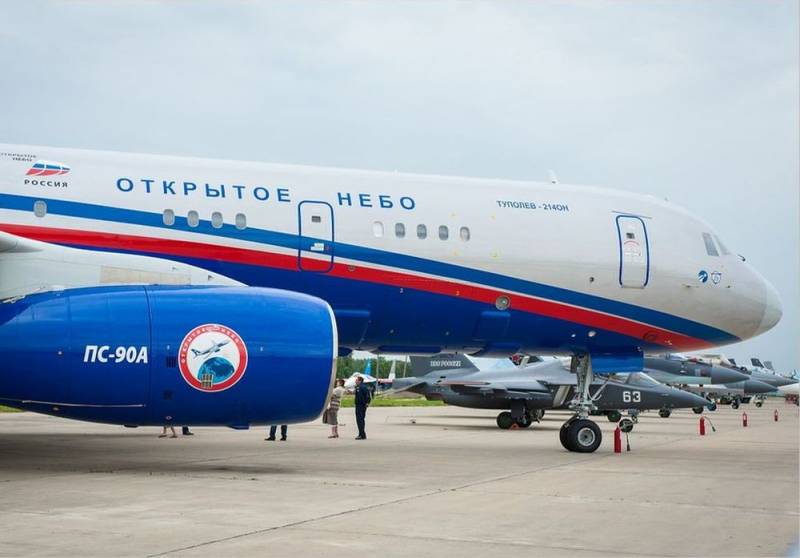 According to Ermakov, any Washington decision to withdraw from previously reached agreements is detrimental to international security and stability. He noted that the US plans to withdraw from the Open Skies Treaty did not become a "big surprise" for Russia.
Unfortunately, our American colleagues have been doing this purposefully since the late 90s of the last century.
- said the diplomat.
When Ermakov was asked whether Russia would take any measures in response, the diplomat replied:
Naturally. We are all set. You will find out.
It must be recalled that the Open Skies Treaty was signed in March 1992. Then it was signed by 23 countries included in the OSCE. Currently, 34 countries are participating in this agreement. In accordance with the agreement, participating countries can conduct observation flights over each other's territories, while using photo and video shooting. However, Washington began to think about the further advisability of US participation in this treaty only after Russia had significantly increased the ability to obtain information when conducting observation flights.