The Blue Bird amphibians, which are the only search and evacuation vehicles in Russia that take part in the launch and landing of manned spacecraft, will undergo modernization. This was reported on the eve by representatives of the press service of the Central Military District.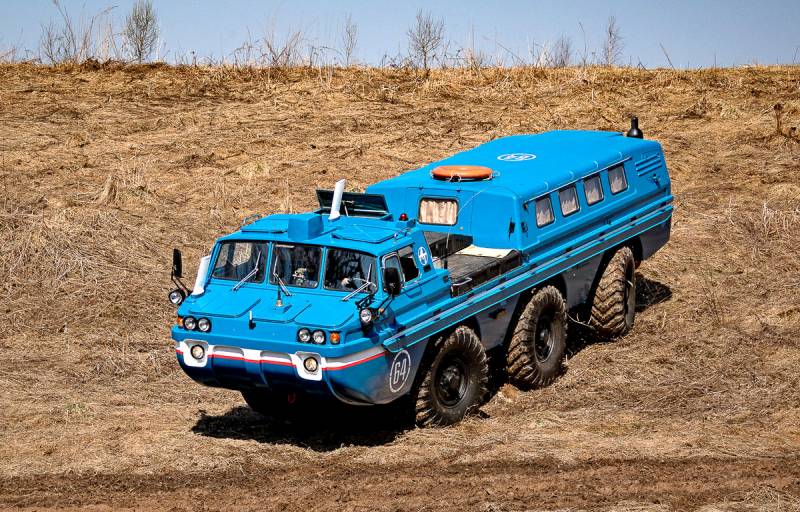 Recall that the PEM-1 and PEM-2 Blue Bird are designed to search for and evacuate astronauts after landing. The three-axis amphibian is created on the basis of the ZIL-4906 all-terrain vehicle. The first prototype floating rescue vehicle was built in 1971 and was produced from 1975 to 1991. In the early 90s, the previously classified production of all-terrain vehicles "went" to the JSC "All-terrain vehicle GVA".
Amphibian "Blue Bird" is presented in the cargo and cargo-passenger version. The power of the all-terrain vehicle, depending on the configuration, ranges from 136 to 185 horsepower. There are options with a gasoline and diesel engine. Suspension - independent torsion, transmission - ten-speed.
According to the representative of the Central Military District, the navigation and radio communication equipment will undergo modernization in the first place. In addition, heating and air conditioning systems will be improved, as well as body repairs. In this case, the appearance of the machine will remain the same.