Recently we
Reported
how the "researchers" of the Jamestown Foundation (The Jamestown Foundation) from the United States came to the conclusion that the Baltic countries from Russia should be protected by the hands of the Poles. And now, "researchers" from another American "non-governmental" organization have come to even more interesting conclusions that relate directly to Russia.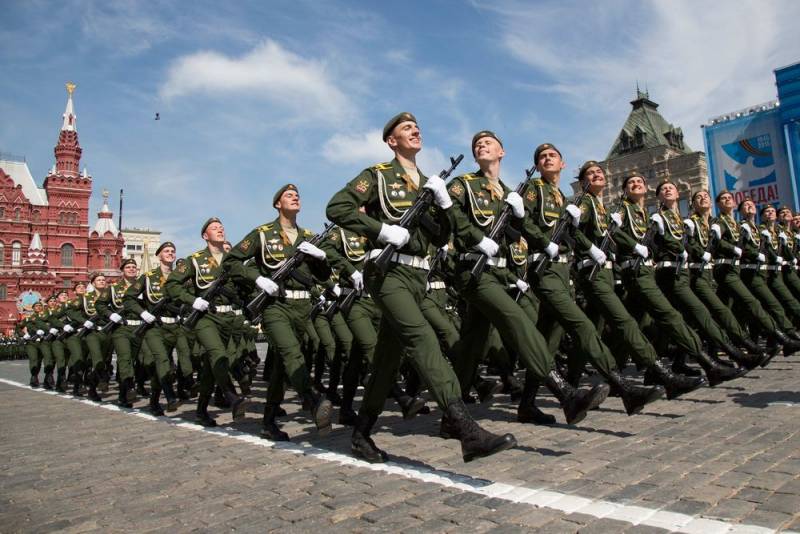 Heritage Foundation (Heritage Foundation), an American strategic research institute of a specific orientation, published another report (index, rating) Index of US Military Strength. In this document, Russia is assessed as the "most real military threat", both directly for the United States and for American interests in Europe.
Russia is directly called a country with "aggressive behavior", supposedly it threatens someone from the position of its "growing abilities." At the same time, the report does not say anything about the "peace-loving" eastward expansion of NATO.
But Russia is not alone in its "aggressiveness." China received the same rating. Americans called the "Celestial Empire" "the most comprehensive threat" facing the United States (
economy
China has already exceeded the economy "stronghold of democracy and human rights").
It is specified that Russia has the largest nuclear arsenal on the planet, "capable of destroying many targets in the United States and allied countries." The Americans did not bypass the issues of modernization of the Russian army, listing a large number of Russian weapons.
It should be noted that the Heritage Foundation is engaged in "building a society of the future", tirelessly. Annually publishing their studies: "Index of Economic Freedom", "
Political
experts 2000 "," Leadership Mandate "(the latter is generally advisory material for US presidential candidates).
In addition, this structure helps the liberal-democratic journal The Insider (Russia), publish a variety of booklets (Backgrounder, Executive Memorandum, Executive Summary, etc.), invent newspaper feuilleton, and organize problem conferences.