Specialized aviation media report that the "peace-loving" military
political
NATO unit assigned the code designation "Felon" (criminal, felon) to the fifth-generation Russian multi-functional fighter Su-57. At the same time, the Scramble Magazine publication clarifies that initially, during the development of the Su-57, this fighter was assigned the temporary code designation "Frazor" by the Alliance, however, when the Su-57 went into production, NATO decided to change the code.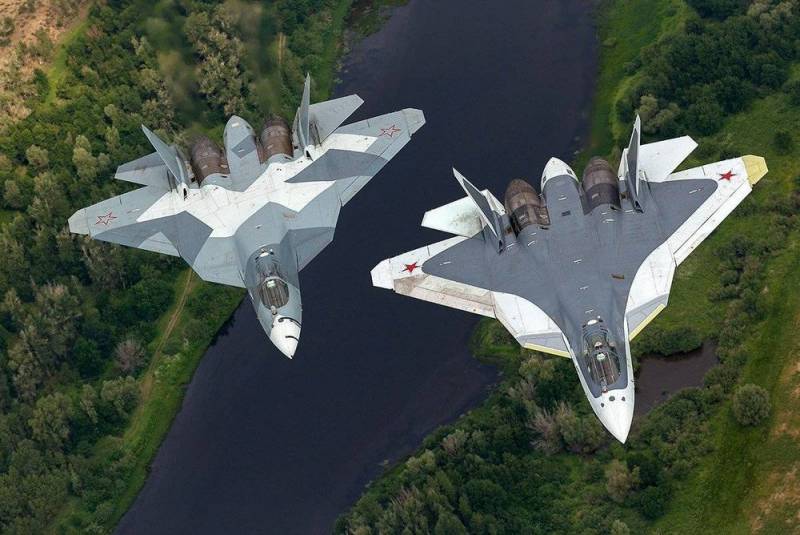 It should be noted that while there is no official confirmation of the specified information from Brussels from authorized persons. Therefore, believe or disbelieve this information, let everyone decide for himself.
It should be added that the codification is used by NATO to symbolize and classify naval, aviation, missile and other military
equipment
which the probable adversary produces. Roughly speaking, this is a nickname assigned for easier perception.
By the way, currently in Russia, the contract for the supply of the Ministry of Defense of 76 Su-57 units is in full swing (they will be equipped with three air regiments). Serial production began in July 2019. The first batch of these Su-57s should be available to the Ministry of Defense by the end of 2019.