The British daily newspaper Daily Mail (Daily Mail) reported to its readers the details of launching the Bulava ballistic missile from the Russian strategic nuclear submarine K-549 Prince Vladimir (modernized project Borey-A 955A (09552)) . The publication of the material caused a serious response from the readership, which is reflected in the comments left.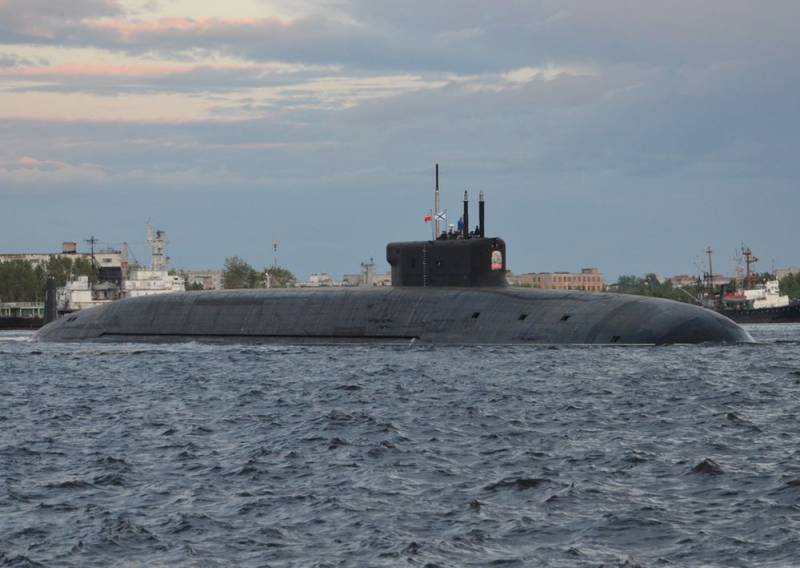 Why not arm Russia? It is surrounded by NATO and US missiles.
- Logically noted Headofficelaky.
After Yeltsin, Russia has to re-develop its submarine missile
Technology
1980s. We should not gloat, as Britain, the leader in nuclear energy, no longer has the experience to create such weapons
- said Peter sadly.
Glad I am four thousand miles (about 6,5 thousand km. - ed.) From this place
- expressed the opinion of fairtoall.
It should be clarified that many readers sincerely regret that such weapons exist at all.
It has always amazed me how much time, effort and resources we humans spend on destroying each other, as well as the places in which we live
- stated Bol.
It really doesn't matter how good the new weapons are. Old is more than enough to end us all
- stressed BangBangGear.
For clarity, it is necessary to add that the R-30 Bulava-30 (NATO classification SS-N-30) is a Russian solid-fuel ballistic missile of the D-30 complex, specially designed for deployment on submarines. This three-stage rocket can fly more than 8 thousand km. and carry up to ten nuclear warheads.