Recently we
Reported
that Russia and Serbia agree on the purchase of the Sukhoi Superjet 100 (SSJ-100) short-haul narrow-body airliners by the state airline Air Serbia. And so, on October 25, 2019, it became known that Sukhoi Civil Aircraft (GSS) signed a memorandum on the supply of 40 SSJ-100 airliners with the Norwegian low-cost airline Norwegian Air Shuttle (the second largest airline in Scandinavia).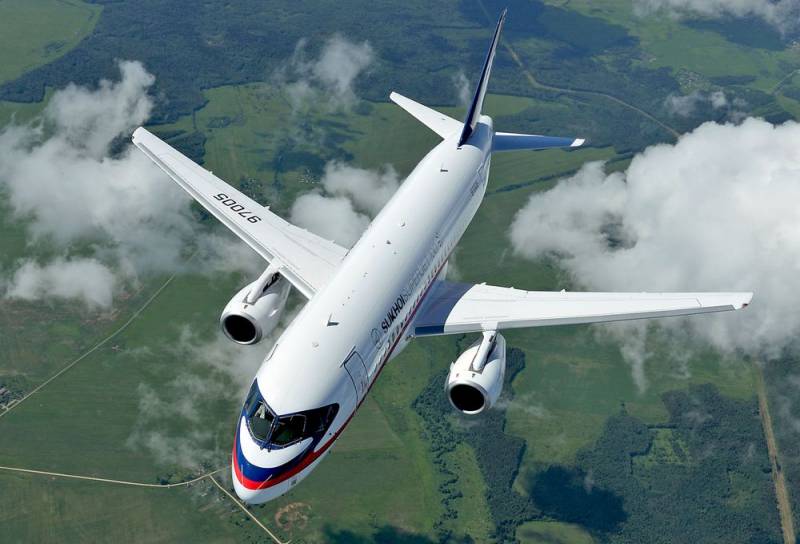 In turn, the "Vikings" are asking the Russians to open a trans-Siberian route for them to fly from Europe to Asia and back, of course, with a discount on flights. The public informed the agency.
RBC
. Whether the relevant Russian departments will agree to this is unknown.
It is planned that at the first stage, 10 SSJ-100 airliners will be leased to the Norwegians for their "daughter" from Argentina. At the second stage, the parent company will receive 30 SSJ-100 airliners (also leased).
It should be noted that this carrier from Norway has been trying for several years to obtain permission to use this route. The company even applied for assistance to the government of its own kingdom. However, so far everything has been unsuccessful.
If the deal is approved, it will be financed by the leasing company Arctic Aviation Assets (it is a 100% leasing subsidiary of Norwegian Air Shuttle). By the way, 40 airliners will cost the Norwegians $ 1,5 - $ 2 billion. And the company has money. For clarity, the Norwegian Air Shuttle already has 170 Boeing aircraft (about 200 more ordered, of which 100 are Boeing 737). Also ordered 100 Airbus A320neo aircraft.