Recently we
Reported
how Moscow and Belgrade are negotiating the acquisition by the Serbian state airline Air Serbia of Russian short-haul narrow-body airliners Sukhoi Superjet 100 (SSJ-100). And so, on October 25, 2019, the President of Serbia, Alexander Vučić, said that his country would like to have Russian long-range S-400 Triumph long-range and medium-range anti-aircraft missile systems (SAMs) in service, but, unfortunately, it cannot yet imagine it let it.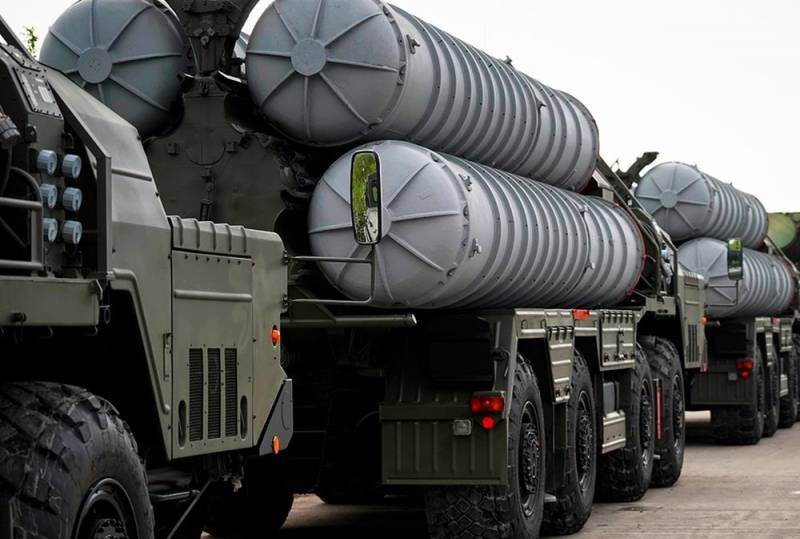 Such a statement was made by the Serbian leader during a visit to the military airport Batainitsa (the largest in Serbia), 25 km. from Belgrade, which hosts the second stage of the Russian-Serbian exercises Slavic Shield-2019. It should be noted that the Serbs remember very well how they were "democratized" by the "peace" NATO bloc in 1999.
When people ask what we would like, we would now like to allow ourselves to have the S-400. But only if the Russians leave it to us, otherwise we cannot afford the S-400. These are systems that guarantee security for your people and your country, for future generations, and if we can afford it one day, we will do it
- said the President of Serbia, whose words were spread by the Ministry of Defense of this country.
The head of state got acquainted with the work of the S-400 air defense missile system. Then he confirmed the desire of the Serbian army to acquire such reliable air defense. After all, the S-400 can guarantee the protection of Serbia from any air attack. At the same time, the Serbian leader confirmed the purchase by Belgrade of one Panzir-S self-propelled anti-aircraft missile-cannon complex (ZRPK).
We remind you that on October 24, 2019, the S-400 air defense division and the Pantsir-S air defense missile defense system were transferred from Russia to Serbia to participate in these exercises. By the way, the mentioned S-400 division deployed at the Bataynitsa military airdrome is enough to cover not only the capital of Serbia Belgrade, but also the entire central industrial region of this country from an air attack. The armed forces of Serbia during the exercises were involved in the calculation of anti-aircraft missile systems (SAM) "Neva-M1T" and "KUB-M".