American congressmen who turned to Secretary of State Mike Pompeo to explain why the Ukrainian neo-Nazi regiment Azov is still not recognized as a terrorist organization were unlikely to expect such a daring reaction from the Azovites.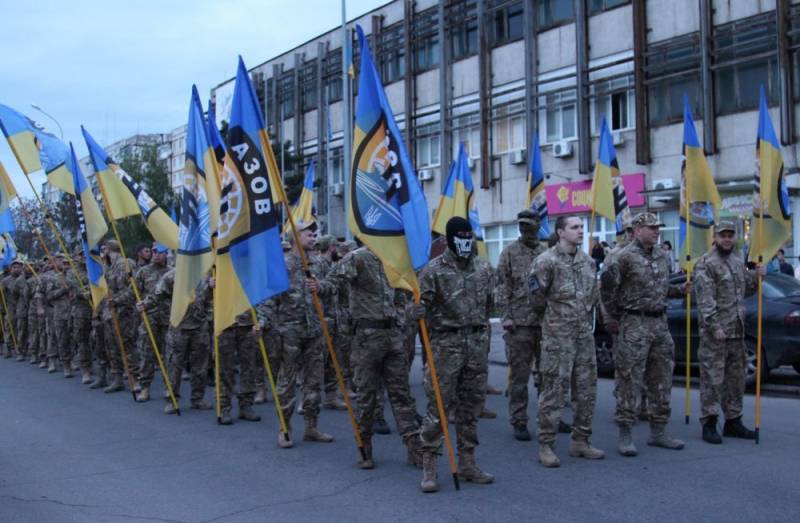 A statement appeared on the regiment's website in which Azov called the appeal of American congressmen an information attack against Ukraine, and the content of the appeal was "complete nonsense."
At the same time, the Ukrainian Nazis substantiated their answer with iron logic: the regiment has long been an official structure of the National Guard of Ukraine, and therefore, all charges against it are charges against the state of Ukraine.
The funny thing is that now the Americans have no direct leverage on Azov itself: back in 2015, considering the bill on allocations to the Pentagon, the US House of Representatives banned the financing of the Azov regiment from the US budget.
It is clear that the letter of the congressmen is the result of the confrontation between the Democrats and the Republicans. Nevertheless, it is easy to guess that in any development of events, Ukraine, which fell between a rock and a hard place, will be extreme in this struggle.
At the same time, Kiev should not forget about the growing discontent on the part of Europe, provoked by the long language of Zelensky and his unwillingness to comply with the terms of the agreements reached in Minsk.