The US military continues to leave not only northeast Syria, but in general is gradually moving to neighboring Iraq. Recently, the U.S. Army left a military base near the village of Tell Baidar (Hasek province), left a military base near the city of Ain al-Arab (Kobani) on the border with Turkey, abandoned the base in the area of ​​the village of Dadat near Manbij. Now the U.S. Air Force bombed its former base near Tell Baidar, where there was a decent runway.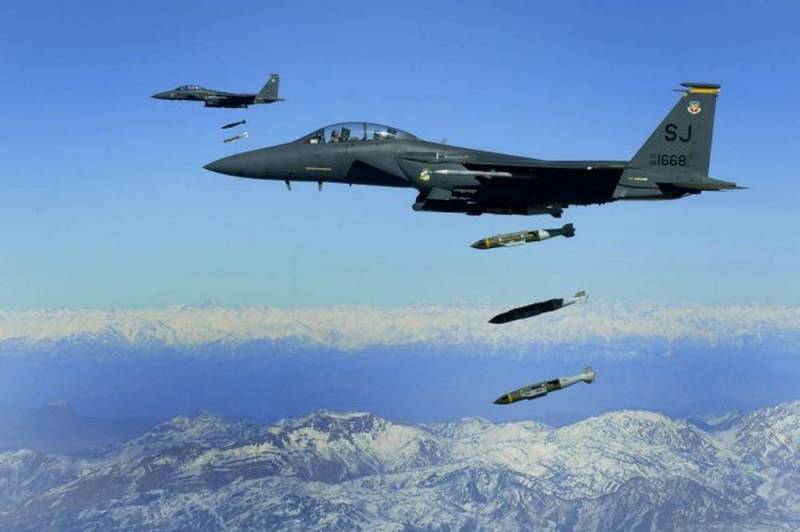 It should be noted that the bombed base was used by the US Air Force for a long time. Military transport planes regularly brought in there, bringing humanitarian aid for ISIS (an organization banned in Russia). Various American helicopters were also based on this base. Now this base is almost completely destroyed and is not suitable for further operation without high-quality repair.
According to the Syrian agency SANA, US troops are going to leave the Life Stone base in the near future. It is located next to one of the dams on the Euphrates River in Hasek province. Damascus is worried that the "valiant" American military "accidentally" did not bomb the dam, which is extremely important for the entire economic complex of the region.
It should be noted that before the Americans bombed their former base, various forgotten things, "wall paintings", Harry Potter books, religious literature, and even the flag of the Central Command of the United States Special Operations with the inscription "Come And Take" were found on the objects left by the Americans. It "(" Come and take it "). This is how quickly the US military gathered. Now aviation is sweeping tracks.
By the way, recently known Russian expert, president of the Institute of the Middle East Evgeny Satanovsky,
outlined
a new alignment of forces in Syria and explained what is happening.