Kiev political analyst Vladimir Pogrebinsky commented on the initiative of a number of American congressmen to recognize the Ukrainian Nazi battalion "Azov" as a terrorist organization.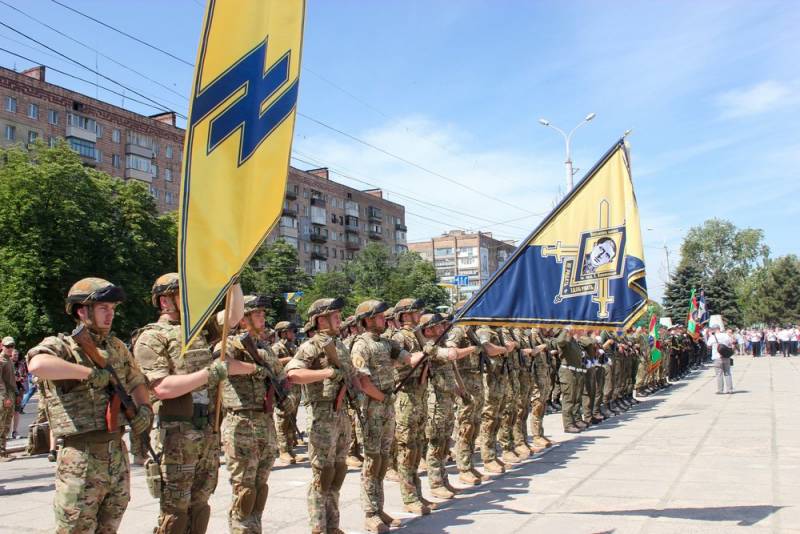 According to the political scientist, expressed by him during communication with the correspondents of the publication
"Sight"
if such recognition takes place, then President of Ukraine Volodymyr Zelensky will have to "take a more responsible approach to the choice of friends."
With these words, Pogrebinsky hints that representatives of Azov are entering the president's office, and Prime Minister Goncharuk easily attends a concert of the Ukrainian racist-Nazi group Sokira Perun and takes pictures with the militants present there.
The political scientist believes that if Azov is nevertheless included in the list of terrorist organizations, this will be a reminder to Zelensky who should be friends with (in the USA).
Remembering how the president of Ukraine pretended not to understand what Trump was talking about, mentioning the prosecutor general during a recent telephone conversation, it's hard to disagree with Pogrebinsky's opinion.
In addition, do not forget that earlier, due to the radical nationalism of Azov, US lawmakers have already imposed a ban on any form of financing for this unit of the National Guard of Ukraine. And from here, it's not far from being recognized as a terrorist organization. With all the ensuing consequences for Zelensky and Azov.