The Lithuanian military conducted an operation to rescue a Russian sailor using the multi-purpose helicopter Dofin of the Lithuanian Navy.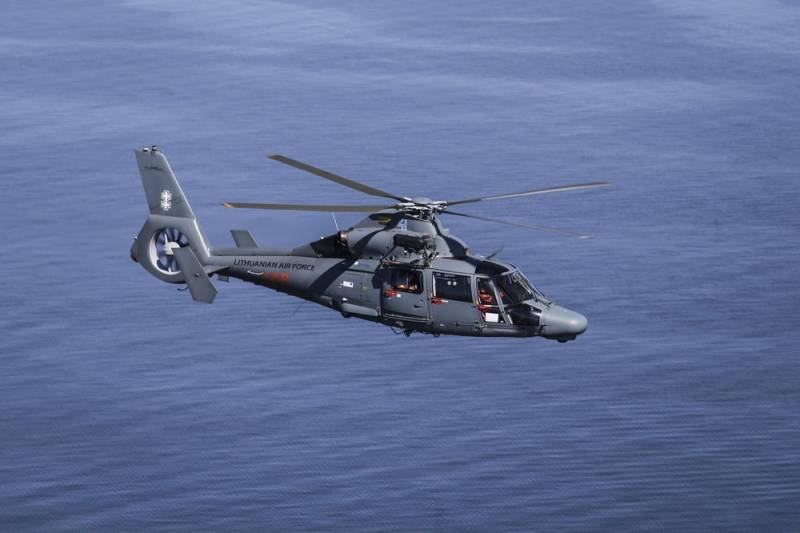 According to the press service of the Lithuanian Navy, at 2 o'clock in the morning the coastal services received a message saying that on board the Moskovsky Prospekt tanker, located near the Butinge oil terminal five kilometers from the coast, there was a sailor in dire need of medical care.
The rescue coordination center, which received the signal, transmitted information to the Lithuanian Navy, which promptly organized an operation to deliver the Russian sailor from the tanker to the medical facility in Klaipeda.
The report states that the 32-year-old Russian sailor injured his arm. At present, he has been provided with the necessary medical care, and nothing threatens his life and health.
In this situation, the good news is that, despite the Russophobia being fueled by the Lithuanian authorities, at the level of human relations, the Lithuanians are ready to help the Russians. There is no doubt that in a similar situation, if the Lithuanian was in trouble, the Russians would have done exactly that.
Recall that on October 16, between Vilnius and Moscow, agreements were reached on the exchange of prisoners: Lithuania will transfer Russia the FSB officer of Russia Nikolai Filipchenko in exchange for the Lithuanian citizens convicted in 2016, Eugene Mataitis and Aristidas Tamoitis.
In addition, the list includes a Norwegian citizen convicted in Russia and another Russian.