As a result of an emergency, the Venezuelan Air Force lost two pilots and a fourth-generation Su-30 multipurpose fighter, known in the West as the Flanker-C.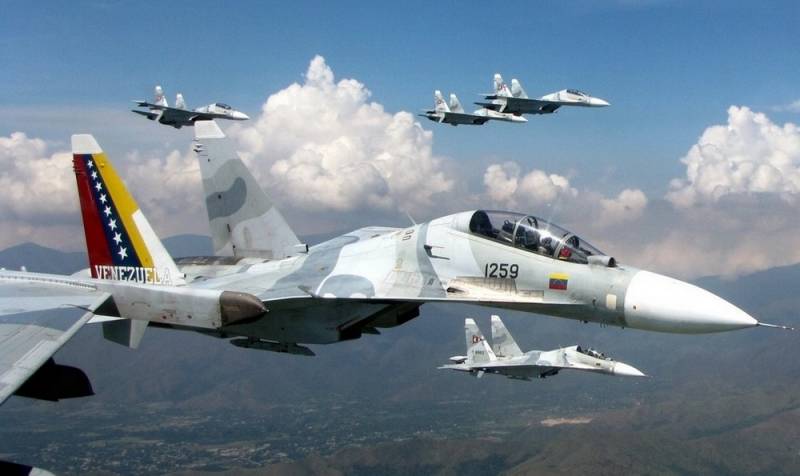 Webinfomil was the first to report this on its Twitter page. Later, the information was confirmed by the Minister of Communications of the Bolivarian Republic of Jorge Rodriguez, who reported the death of two pilots of the combat vehicle.
According to information provided by Webinfomil, Brigadier General Virgilio Raul Marquez Morillo and Captain Nesmar Salazar, who were to perform a training flight in the state of Guarico, were on the plane.
General Marquez was the head of one of Venezuela's air bases and was an experienced pilot who led the Devils fighter group. It is also known that he was trained in Russia for flying the Su-30.
The causes of the emergency are currently unknown. A specially created commission of the Bolivarian National Armed Forces will investigate the incident.
Recall that the Su-30 is designed to destroy air targets day and night, in simple and difficult meteorological conditions, as well as against the background of the earth when using active and passive interference, airspace control, blocking enemy airfields at great depths and actions on land and sea objects.