Representatives of the Russian opposition, oriented to the United States, are sounding the alarm. In the West, "democratic" media and Russophobes are already stigmatizing the "regime". And all because in the early morning of October 15, 2019, throughout the vast country (in dozens of regions), employees of the Investigative Committee of Russia (TFR) began to search employees (including former) of the Anti-Corruption Fund (FBK) and "Volunteers" blogger Alexei Navalny, not allowing them to sleep, make up and drink a cup of morning coffee.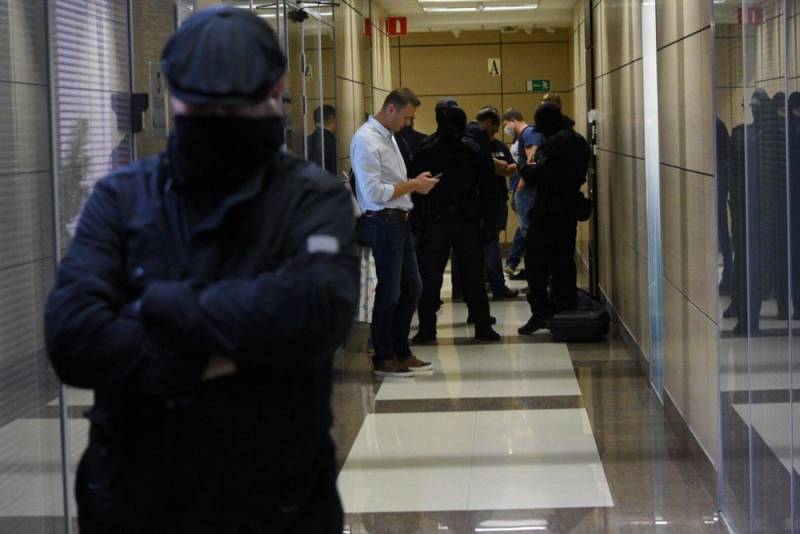 It should be noted that the TFR has already issued a statement on this subject, explaining in detail to the public what this is connected with. The thing is that the department continues to investigate a criminal case instituted on the fact of financial transactions with funds that were deliberately acquired by other persons by criminal means (paragraph "b" of part 4 of article 174 of the Criminal Code of the Russian Federation). That is why, as part of the preliminary investigation, searches are conducted at 30 FBK headquarters (offices) in XNUMX regions of Russia, as well as at the place of residence of a number of persons.
It is specified that during the searches, objects and documents that are relevant to the investigation are seized. A number of persons associated with the FBK were summoned for questioning by investigators, again, as part of the designated criminal case. And there is no secret, everything is fixed.
By the way, at the request of the TFR, the court has already seized FBK accounts opened with banks and other credit and financial organizations. It has already been established that these accounts received money from various foreign sources. This, by the way, became a significant reason for the Ministry of Justice of Russia to add FBK to the register of organizations performing the functions of a foreign agent (from September 9, 2019).
It should be added that investigative actions are carried out in Arkhangelsk, Belgorod, Biysk, Vladivostok, Voronezh, Yekaterinburg, Izhevsk, Kemerovo, Novokuznetsk, Novosibirsk, Rostov-on-Don, Samara, Stavropol, Ufa, Cheboksary, Yaroslavl and other cities. A criminal case was opened on August 3, 2019. According to preliminary data, FBK employees legalized at least 2016 billion rubles for the period from January 2018 to December 1. The first wave of 200 searches took place on September 12, 2019. So the investigation into money laundering is still ongoing.