We recently reported as Turkish President Recep Tayyip Erdogan
said
that Russia will not mind if the Turkish army occupies the city of Kobani on the Syrian-Turkish border. And so, it became known that the units of the Syrian Arab Army (SAA) met on the road from Manbij to Kobani retreating from the border city of the US Army.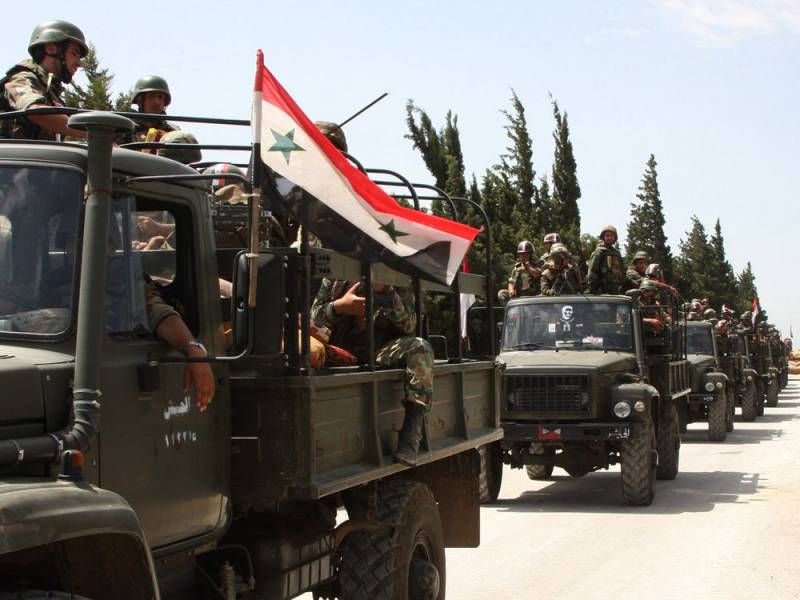 Videos have already appeared on the web that perfectly show how armored cars with proudly flying star-striped flags head south and meet them, i.e. in the opposite direction, advanced units (vanguard) of the Syrian Arab Army (SAA) are moving. At the same time, the military of the USA and Syria pointedly do not notice each other.
There is a logical explanation for what is happening. Before this, the head of the Pentagon, Mark Esper, is sad
stated
that US Army personnel were trapped in Syria. The thing is that the Turkish army is coming from the north, which the Arab-Kurdish formations are trying to restrain, and from the south the SAA units are coming, which are taking control of the territory without encountering resistance. Therefore, Esper, having received the approval of his supreme commander, ordered to redeploy US troops from northern Syria.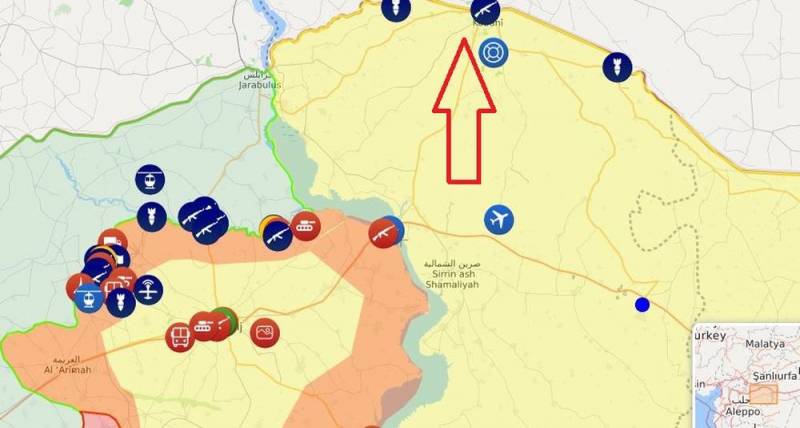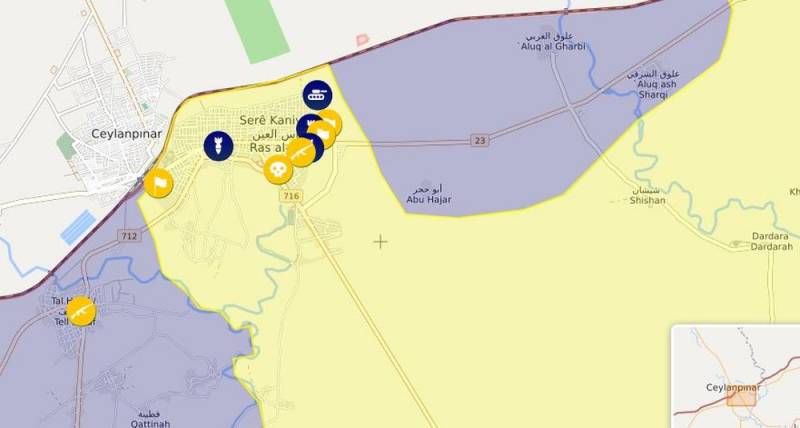 You can also understand the fierce resistance of the Arab-Kurdish formations to the next "Turkish invasion". They obviously do not like the possible genocide by the Turks. Therefore, they look forward to the approach of the Syrian government forces. By the way, the Kurds managed to recapture the city of Ras al-Ain (Hasek province) from the Turks in the north-east of Syria.