Today, Russian and world cosmonautics suffered an irreparable loss.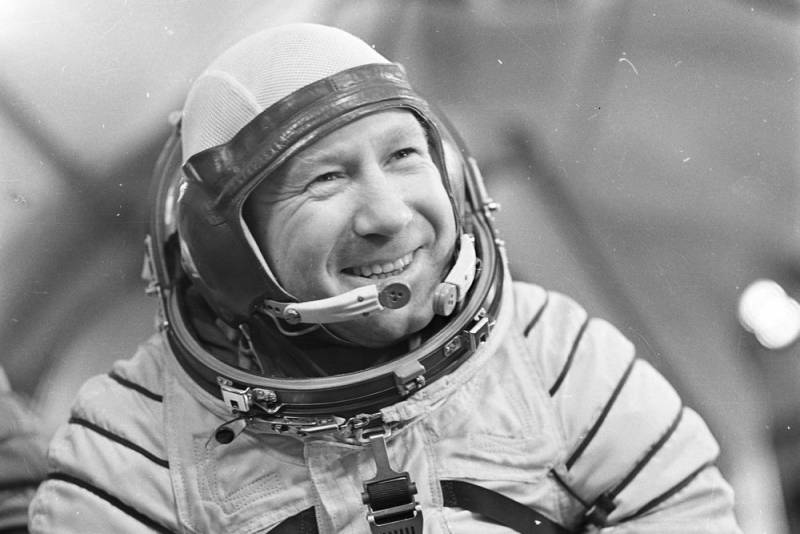 In the hospital named after Burdenko, at 14.20 Moscow time, at the age of 85, Alexei Leonov died, who became the first ever resident of the Earth to go into open space.
This was reported by the press service of the Cosmonaut Training Center. Yuri Gagarin. The funeral of twice Hero of the Soviet Union, cosmonaut Alexei Leonov, will be held on Tuesday October 15 at the memorial cemetery in Mytishchi.
Alexei Leonov made his main feat on March 18, 1965, when he did what none of the earthlings had done before him: from the board of the Vostok-2 spacecraft he stepped into the abyss of space and was there for 12 minutes and 9 seconds.
The astronaut's courage and professionalism allowed him to emerge victorious from the emergency situation that happened during this exit: the spacesuit in which Alexei Leonov was in was swollen and did not crawl into the ship's hatch. The astronaut blew off the pressure, and in violation of the existing instructions climbed into the hatch forward with his head, and not his feet.
In addition, he was a candidate of technical sciences, the author of four inventions and more than ten scientific papers. He also received recognition as an artist. From 1970 to 1991, Alexei Leonov was deputy head of the Cosmonaut Training Center.