An American Republican senator, Russophobe Lindsay Graham, fell victim to the famous Russian prankers Lexus and Vovan, one of whom introduced himself as Turkish Minister of Defense, Hulusi Akar.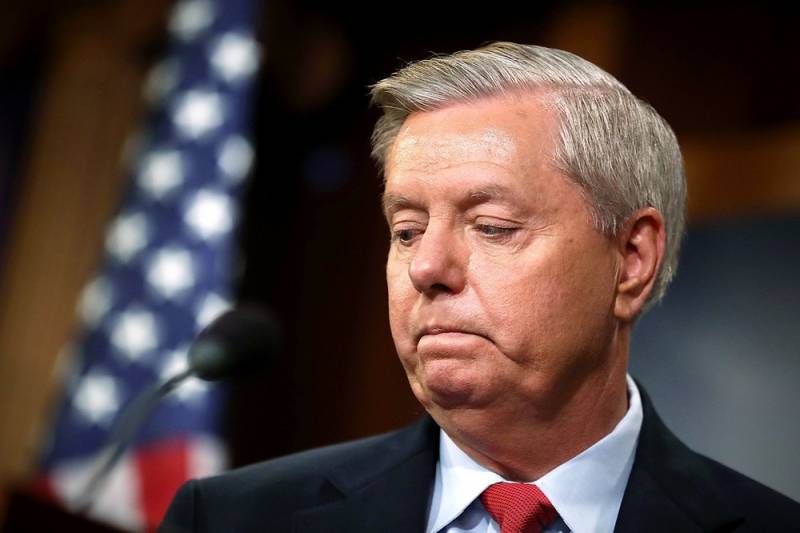 After the recording of the conversation became public, the office of the American senator chose not to deny the obvious and recognized the fact of the rally. This was reported by the American publication Politico.
Given what Lindsay Graham had said to the prankers, one can only imagine how much this recognition was worth to the representatives of Graham.
And the conversation was about the fact that the Republican, who just recently launched a draft sanctions against the Turkish leadership, suddenly stated that he felt sympathy for the Turks, and considers the Kurds, against whom the military operation has now begun, to be a threat.
Moreover, a few days later, the prankers got through to Graham again, and he reported that he had transferred the contents of the conversation to Donald Trump.
The piquancy of the incident is added by the fact that the senator's office was aware of the existing possibility of a draw, but, nevertheless, the Russian prankers managed to get around the vigilant secretary of Graham.
It is currently unknown whether Washington will regard this rally as interference in US internal affairs and whether personal sanctions will be imposed on Russian prankers Lexus and Vova.