Recently we
informed
how Turkey launched the military operation "Source of Peace" ("Spring of Peace") in northeastern Syria, after the beginning of which, most countries condemned Ankara's aggressiveness and militancy.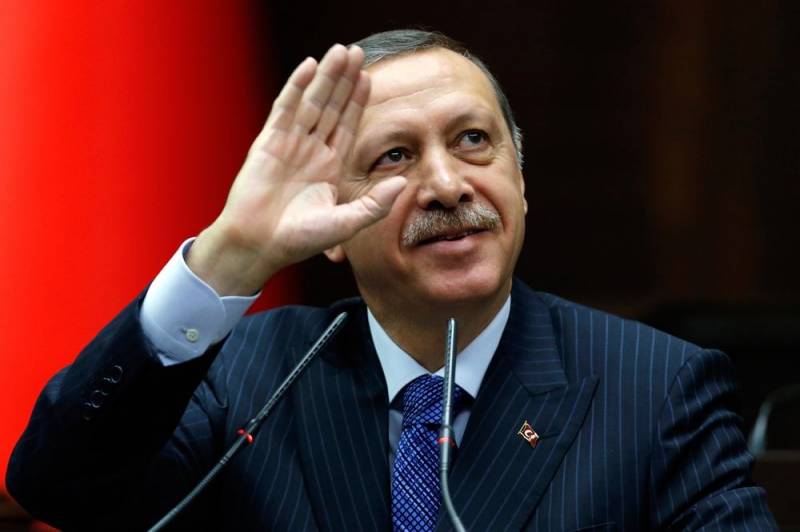 However, Turkish President Recep Tayyip Erdogan did not sit back in
political
defense and embarked on threats against opponents. The countries of the European Union were the first to be criticized by the Turkish leader.
Erdogan threatened the European Union that would open the borders of Turkey and send millions of refugees from Syria to Europe. He recalled that the military operation launched by his country should lead to the emergence of a "buffer zone" in Syria, bordering Turkey and Iraq. The mentioned refugees should be placed there, everything is done for them, as it were. In short, all in the name of love for people.
Hey, European Union, pull yourself together! If you try to call our operation an invasion, then our business is simple - we will open our border crossings and issue 3,6 million refugees to you.
- Erdogan said cynically.
That is, the Turkish "democratic" bombing of Syrian cities does not supposedly lead to an even greater flow of refugees, but rather will contribute to the even distribution of the large number of people who have accumulated in Turkey who are humbly awaiting the opportunity to return to their native country on the border with Syria. At the same time, Erdogan was silent about what the similar "buffer zone" had led to, carefully organized by the Turks in northwestern Syria before that.
Then Erdogan also threatened Europe and blackmailed the Europeans, pressing on the "sore spot" in the form of refugees, ranting that he cares about them. In fact, everything turned out to be completely different. In the occupied Syrian lands tens of thousands of "Barmalei" -Wahhabis and "moderate" terrorists have taken refuge. Real Syrian refugees in that territory did not appear at all. Therefore, there is a high probability that this time everything will be exactly the same.