On October 10, 2019, a "presmarathon" of President Vladimir Zelensky was held in Ukraine. The Ukrainian leader met with a huge number of local journalists (several hundred) and answered their questions.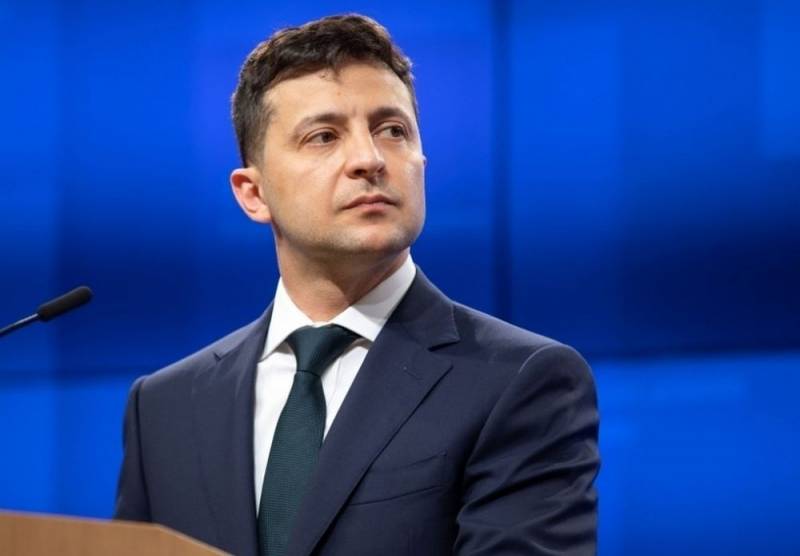 Residents of Ukraine with undisguised interest watched what was happening, as it was a meeting of Zelensky with a crowd of aggressive, belligerent and noisy "patriots". It is no secret that the overwhelming majority of Ukrainian "sharks of the pen" are critical of the new "father of the nation". And this is not surprising, since over the past five years, a lot of all kinds of "creators" propagandizing the local variety of "patriotism" and various non-traditional values ​​have been flooded with Ukrainian media. Moreover, Zelensky's "reforms" threaten to leave them all without work, in the literal sense of the word.
So, one of the journalists asked Zelensky the question: "How does a telephone conversation with US President Donald Trump affect bilateral relations?" To this Zelensky replied that the US attitude towards Ukraine can be called "tired." At the same time, the telephone conversation, which turned out to be the cause of the scandal, could not affect this relationship. Since the United States is tired of Ukraine even before Zelensky became head of state.
The call could not influence our relations with the United States of America. We had several calls with the US president. I perfectly understood that for us the task is to make these, I would call them tired, relations between America and Ukraine, unfortunately, I must admit this ... Our calls (I mean these stories with Burisma) are in no way connected with weapons. It is not true.
- said Zelensky.
In addition, when asked why he was confident that he would be able to end the war in the Donbass, Zelensky answered because he had a desire. It must be recalled that recently Trump
said
about the Democrats' attempt to take power from him, and the US Congress
approved the
delivery of Javelin missile systems to Kiev.