An unpleasant incident resulted in an attempt by Indonesian pilots to demonstrate the capabilities of the Mi-35P helicopter during a military parade in the Natun island district of Kepulauan-Riau province.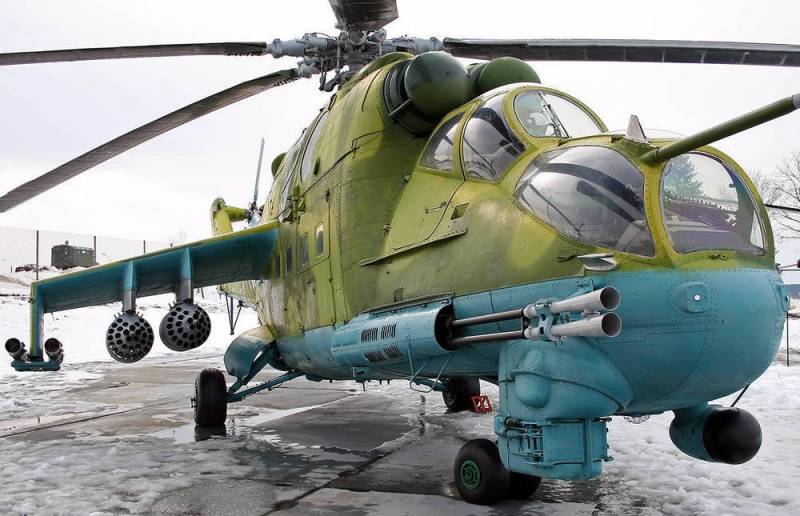 As follows from a video posted on Sukhoi Su-57 frazor on a Twitter account, Indonesian pilots on a Russian-made combat helicopter escorted military footsteps as they passed the stands.
Apparently, the pilots did not calculate the height, and the air currents from the rotating Mi-35P blades tore off the awning in the stands, which protected from sunlight, and then destroyed the stands themselves.
According to various publications, during the incident, none of the spectators in the stands was seriously injured.
The Mi-35P is an export version of the Russian Mi-24P attack helicopter, nicknamed "crocodile" for its specific profile. Six vehicles of this type have been in service with the Indonesian army since the early 2000s.
As of 2018, the Mi-24 is the second most widespread attack helicopter in the world. The combat vehicle is armed with a 30-mm double-barreled gun GS-30K. Eight anti-tank guided missiles of the Sturm-V complex, rockets with missiles and bombs can also be installed on them.