The floating launch site Sea Launch is preparing to move from Long Beach (USA) to the Far East. This was reported by the agency the day before.
RIA News
referring to a source in the space industry.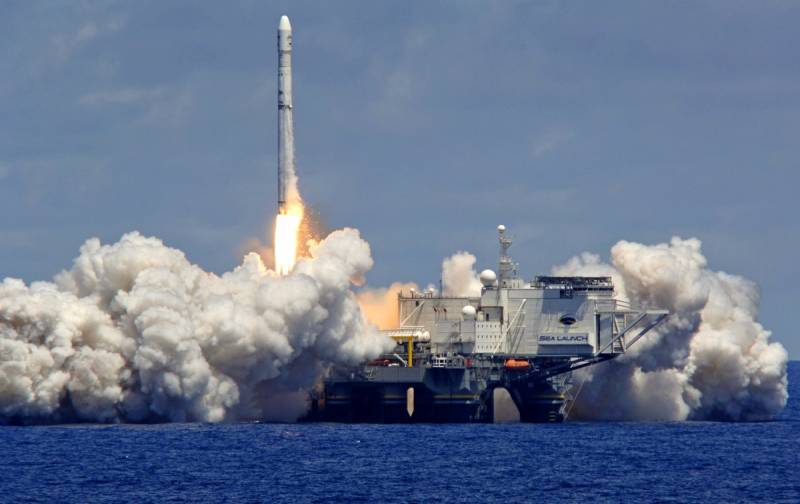 In fact, all the preparatory work has already been completed. From the Odyssey platform, Ukrainian equipment and an information and communications unit from Boeing were dismantled. It remains only to obtain permission from the State Department to relocate the platform. Moreover, the relevant negotiations are already underway.
Recall that the creation of a floating spaceport started back in 1995. The founders of the Sea Launch were: RSC Energia (Russia), Boeing (USA), Kvaerner (Norway), as well as CB Yuzhnoye and PO Yuzhmash (Ukraine). In 2009, the company declared itself bankrupt. After the reorganization, the leading role in the project went to RSC Energia. And finally, last year, the Russian company S7 Space became the sole owner of the cosmodrome, having purchased a property complex worth $ 150 million.
It is worth noting that launches from the Sea Launch platform were previously mainly carried out by Russia. As a launch vehicle, the Ukrainian three-stage Zenith-3SL medium-heavy class was used.
As previously reported, in March of this year, the S7 Space company "froze" a contract for the production of Ukrainian rockets. It is assumed that in future for launches from a floating spaceport, the Russian Soyuz-5 carrier or its modifications will be used.