On the eve of his birthday, Russian President Vladimir Putin traveled to Siberia, where he walked through the taiga in the company of Russian Defense Minister Sergei Shoigu.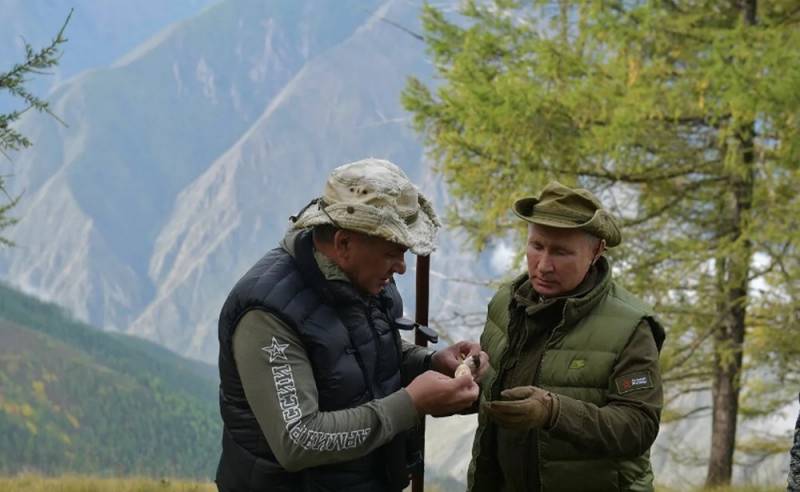 During a walk through the Siberian forest, the head of state gathered mushrooms, and also climbed to the top of one of the mountains, from where he examined the surroundings and noted how beautiful the Yenisei looked.
When Sergei Shoigu dug up a bush of lingonberries, Vladimir Putin with a smile advised him to plant it in the suburbs. However, the Minister of Defense replied that this berry needed a different climate.
The head of the military department noted the excellent state of ecology in Siberia: "Such air must be made, such water must be made." The walk took place at an altitude of two thousand meters above sea level.
When asked by satellites whether it is possible to achieve such clean air in Moscow, Sergei Shoigu replied that this was a question for the president. In turn, the president noted that this should be sought. As a souvenir, the head of state took a pine cone to Moscow.
As a spokesman for the head of state said earlier, his birthday, October 7, this year Vladimir Putin, who turns 67 years old, will spend in nature surrounded by relatives and friends.
Recall that the President of Russia is a lover of excursions into the wild and has previously repeatedly traveled to Siberia for walks.