Recently we
Reported
how the Turkish military, together with the US military, began joint patrolling in northeast Syria, where pro-American Kurds live. And now, a month later, the official representative of the US-controlled Arab-Kurdish "Syrian Democratic Forces" (SDF), Mustafa Bali, burst out in his Twitter account threats against Turkey.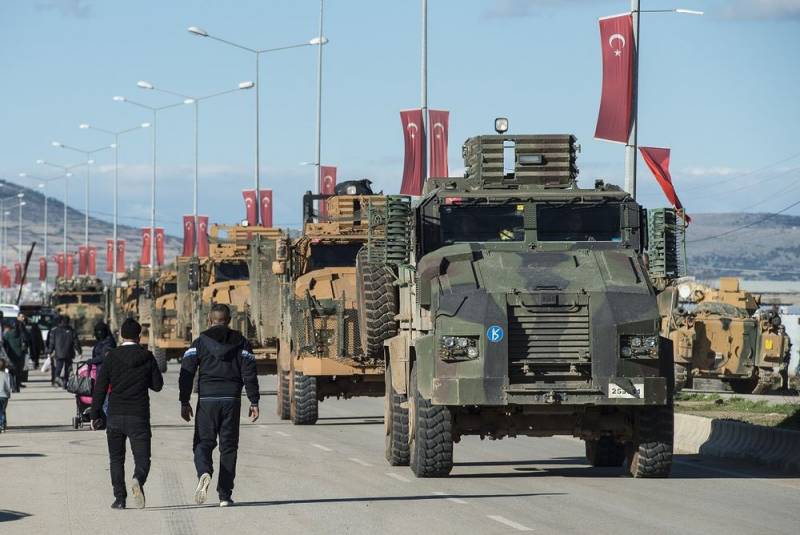 It should be noted that in the SDF all the "repainted" ISIS militants (an organization banned in Russia), as well as other "barmalei" -wahhabis and "moderate" terrorists from all over the world, are considered "Arabs" in time. There are half Kurds, at best.
So, Bali promised Ankara a "total war" if the Turks begin a military operation in northeast Syria. At the same time, Turkey does not hide that it intends to create another "buffer zone" in Syrian territory, as was done before in northwestern Syria, where Kurds loyal to official Damascus live.
SDF is committed to a security framework and is taking the necessary steps to maintain stability in the region. However, we will not hesitate to turn any unprovoked Turkish attack into a total war on the entire border in order to protect ourselves and our people.
- Bali wrote on October 5, 2019.
It should be recalled that on October 5, 2019, the President of Turkey, Recep Tayyip Erdogan, said that the decision to conduct a military operation in northeastern Syria could be made "today or tomorrow." The Turkish leader said that the purpose of the operation is to cleanse the Syrian territory bordering Turkey from the forces of Kurdish self-defense and the organization of a "security zone" to accommodate the "Syrian refugees" located in Turkey. In addition, Erdogan emphasized that the US, which provides military support to the SDF, should answer the question of whether they recognize this organization as terrorist. So Ankara will start the operation on its own if Washington deliberately delays the solution of certain issues.
At the same time, the Pentagon diplomatically reported that any uncoordinated military operation of Ankara in Syria would cause great concern. After all, before this, Turkish-American negotiations were held to create a "security zone" in northeast Syria and an agreement was reached on the creation of a coordination center.
In turn, official Damascus categorically objects both to the Turkish-American agreement and generally to any presence on the territory of Syria of foreign troops that were not invited there. Moreover, from Damascus they reminded that SDF are separatists.