In view of the impossibility of at least somehow affecting the presence of Russia in PACE, Ukraine and Georgia, during the assembly meeting, resort to outright provocations of the lowest damage.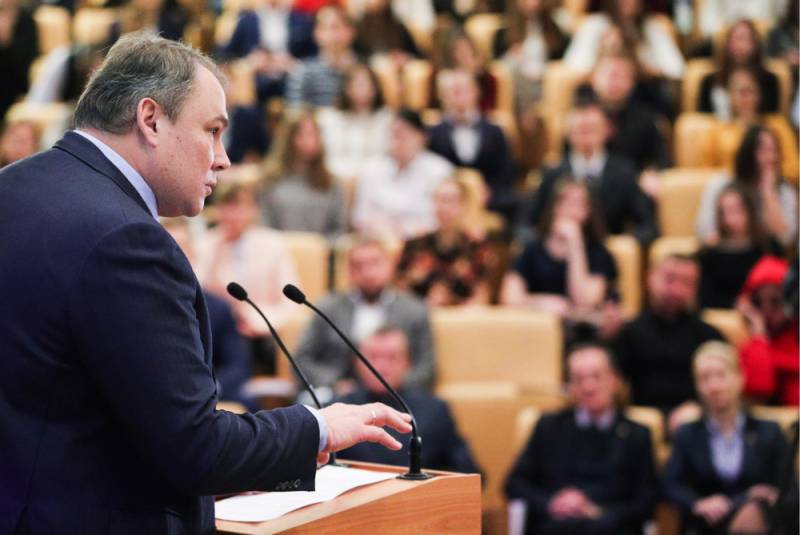 The media became a video in which a group of provocateurs with Ukrainian and Georgian flags began to shout anti-Russian phrases during a speech by the head of the Russian delegation, Petr Tolstoy, during a discussion on protests in Moscow.
The Russian representative behaved with dignity, drawing attention to the fact that the provocation took place in the "cradle of democracy" and expressing the opinion that the behavior of the provocateurs is the best illustration of the distribution of clichés about Russia in Europe.
The behavior of the provocateurs also outraged the PACE chairman, Lillian Mori Pasquier, who invited them to leave the hall. As a result, the guard removed the screaming from the audience, and Peter Tolstoy continued his speech.
Senator Alexander Bashkin, who is one of the members of the Russian delegation, expressed confidence that Ukraine and Georgia are behind the attempt to disrupt the speech of the representative of Russia.
Given the fact that Kiev and Tbilisi were the most implacable opponents of the return of Moscow to the arches of the Parliamentary Assembly of the Council of Europe, the assumption of the Russian senator is hardly erroneous.