Crimea, which the Ukrainian authorities, under the pressure of radicals, arranged in 2015 with a water, energy and food blockade, four years later offers Ukraine the supply of surplus electricity generated on the peninsula.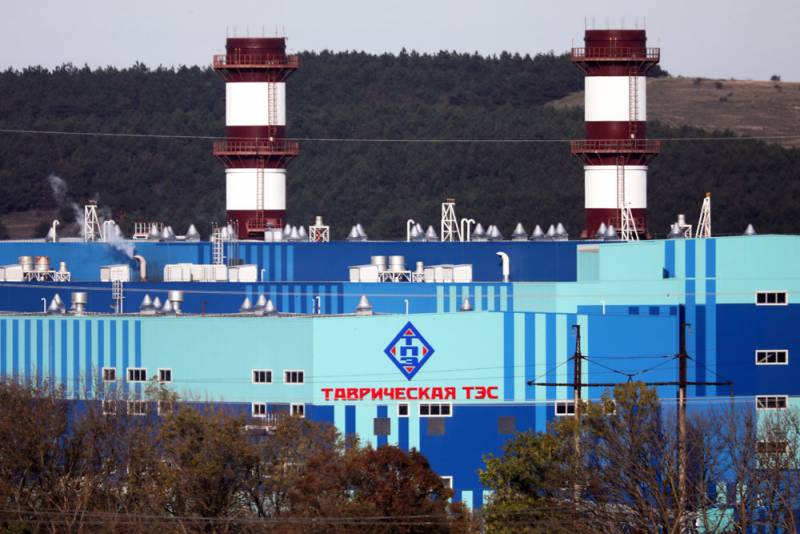 According to the Deputy Minister of Energy of Russia, Andrei Cherezov, after Ukraine recovers the supports of the Crimean Tatar Majlis * of the power transmission line poles blown up by Ukraine, Crimea is ready to supply it with electricity. It is reported
TASS
.
The official noted that last year, during negotiations, the Ukrainian side promised to restore the infrastructure destroyed by the radicals, but so far has not taken any measures.
The decision to export electricity to Ukraine arose as a result of the need to put somewhere in excess of electricity that is generated on the peninsula and exceeds its needs.
Currently, the Krasnodar Territory consumes excess electricity in the Crimea, where it falls on the energy bridge introduced in 2015.
Recall that the Balaklava and Tavricheskaya TPPs operate on the peninsula, each of which has a capacity of 470 MW. Both stations were built in a short time.
Power generation on them is provided by powerful and reliable gas turbines produced by the German company Siemens, which has long-standing partnerships with Russia, more than a century old.
* -extremist organization banned in Russia