US special services make extensive use of their social networks to recruit whistleblowers around the world. And Russia is no exception.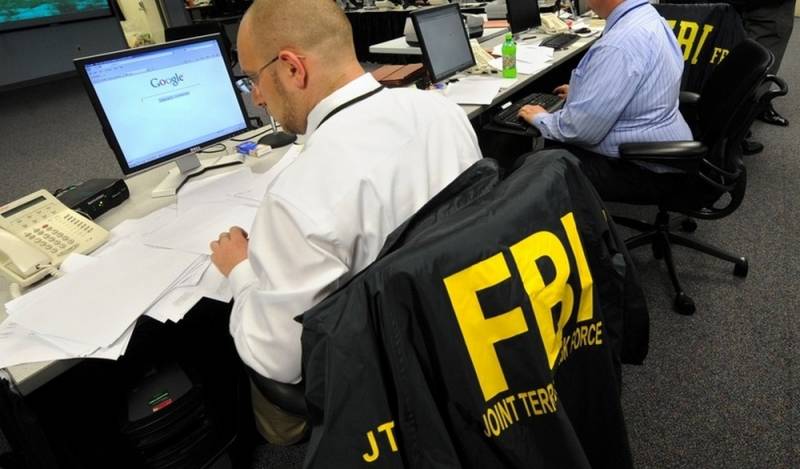 On Facebook, which is directly linked to a number of American intelligence services, advertising posts in English and Russian have been posted by the US Federal Bureau of Investigation.
In a text in English, the US intelligence agency offers users to inform her of information that may be of interest.
In particular, we are talking about the identification of "hostile foreign intelligence services" and the neutralization of their activities.
To attract the attention of Russian-speaking users of this social network, the texts accompany the pictures with inscriptions in Russian "Is it time to make your move?", "Time to build bridges" and "For the sake of your future, for the future of your family", made with a number of mistakes.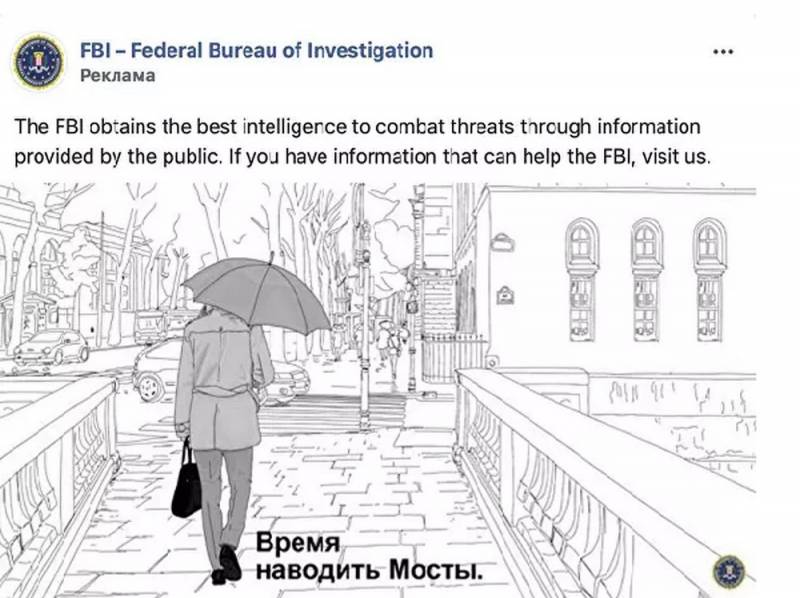 The link located inside the record leads to the counterintelligence page of the regional branch of the FBI, where in Russian you can read the full information.
In such a simple way, US intelligence agencies conduct an initial search for a contingent that is potentially ready to take the path of treason and betrayal.
At the same time, having fun in American social networks, any user should not forget that his every step is controlled by US intelligence.