More recently, the Netherlands did not see any reason at all to blame Ukraine for the death (crash) of the Malaysian Boeing, which occurred in the summer of 2014 in the sky over the Donbass. And so, in the Netherlands "suddenly" came a massive "insight", which coincided with
by signing
Kiev "Steinmeier formulas" at a meeting of the Trilateral Contact Group (TAG) in Minsk in the Donbass.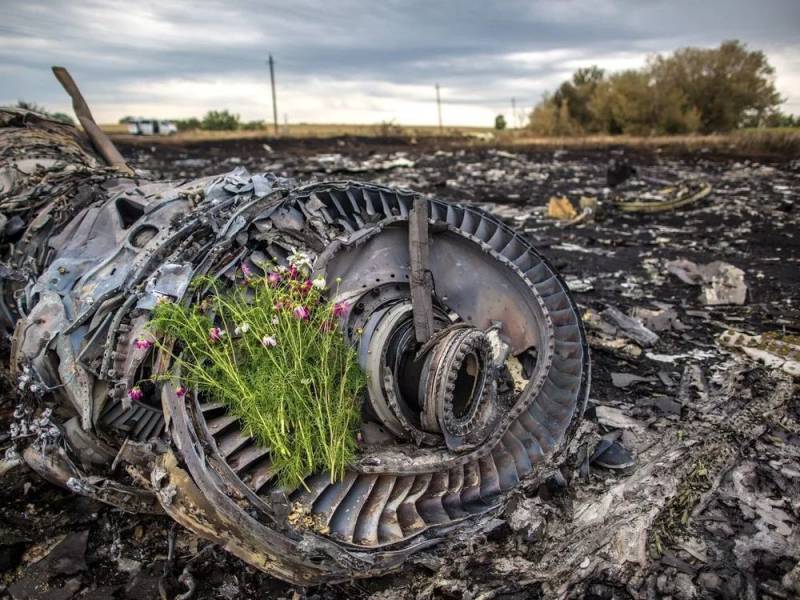 For clarity, it should be noted that the Dutch Parliament - the General States, is the highest legislative body of the kingdom. The general states consist of two houses. The First House (Senate) is elected by indirect election in the regional legislature. The second house (the House of Representatives) is elected in direct popular elections and forms the government of the country.
So, the majority of the deputies of the House of Representatives spoke in favor of investigating the role of Kiev in the incident with the Malaysian Boeing in the Donbass in 2014. The deputies called on the government to use all opportunities for a "full investigation of the facts" in relation to Ukraine. The deputies are especially interested in why Kiev did not close the airspace over the region where the fighting took place.
So this is a very alarming signal for Kiev, because the government of the Netherlands (located in the channel of the United States) has not yet taken any action against Ukraine. The Christian Democrats Party (CDA) and the Socialist Party (SP) with the support of others insist on additional investigation
political
forces of the country.
It should be recalled that in 2019, five years after the tragedy that claimed 298 human lives, a survey was conducted among the relatives of the victims. According to him, 87,5% of respondents believe that Ukraine should be responsible for what happened.
In addition, Russia has repeatedly drawn the attention of the international community to the bias of the investigation, since the representatives of Ukraine are part of the Joint Investigative Group (CCG) and could fake evidence.