Watching the famous
political
the show on leading Russian television channels does not leave the feeling of the endless "Groundhog Day", which is presented to the audience under the guise of discussing "topical political topics".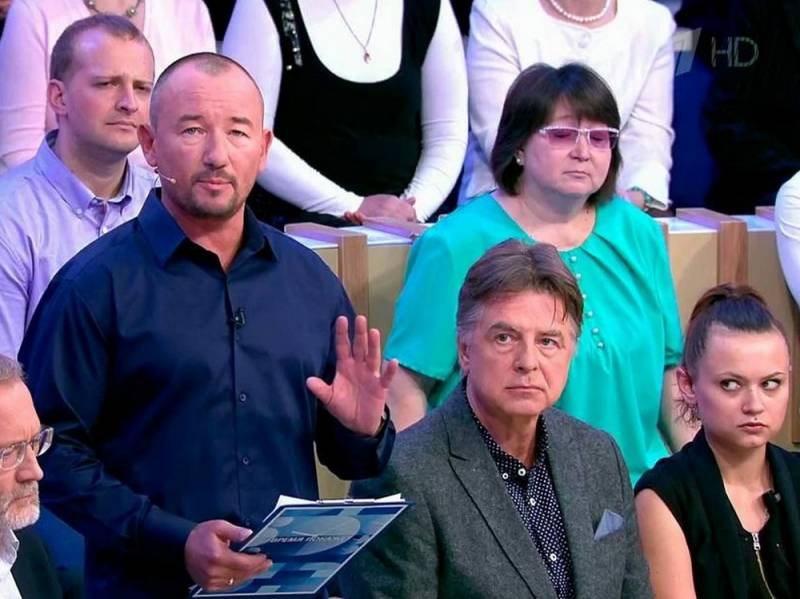 The host of the talk show "Time will show" on Channel One, Artem Sheinin, expelled Andrey Metlev from the studio of the "Ukrainian journalist".
The reason was insulting words addressed to the deceased director of Lenkom, Mark Zakharov.
Probably, we need to start with the fact that the "Ukrainian journalist" Metlev, like his colleague in the shop, the "Ukrainian expert" Kovtun, have something like Ukraine's hosts for these shows.
In any case, in comparison with the glory that they have in Russia, in Ukraine they are unknown to anyone. That is, in fact, the leading Russian television channels are deceiving the audience by posing as hired provocateurs as experts and journalists.
Accordingly, it is the organizers and hosts of these shows that are directly to blame for the fact that these "journalists" and "experts" constantly insult someone on the air, periodically being expelled from the studio for this.
In the light of the incident where Sheinin "expelled" the "Ukrainian journalist" Metlev, who insulted Mark Zakharov's memory, I recall the case when, in March 2018, a former Ukrainian paratrooper, having met Sheinin in Italian Verona, spat in his face. Was that soldier wrong?