On September 19, 2019, the European Parliament (the legislative body of the European Union) adopted a promising resolution on the importance of European memory for the future of Europe. The purpose of this initiative is to recognize the USSR as the culprit of the outbreak of World War II.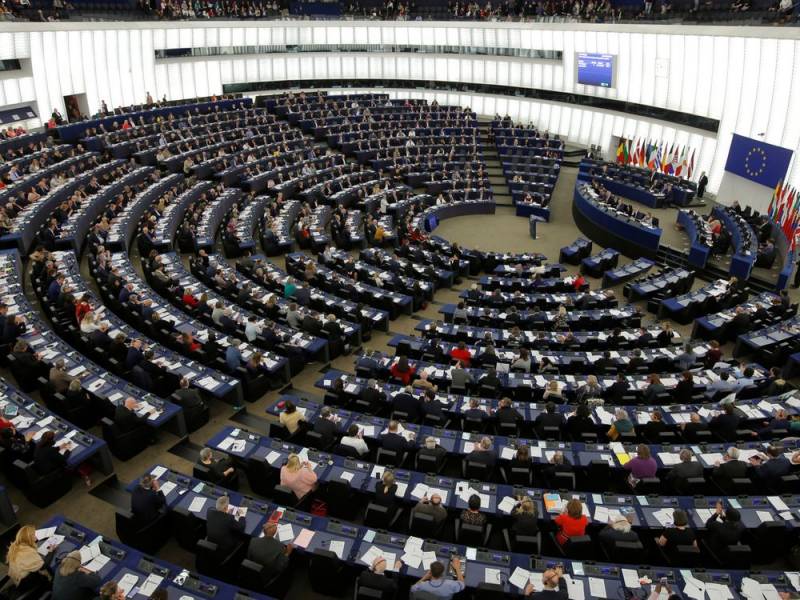 It should be noted that all the time after the end of World War II, in the West there are no attempts to rewrite history. So now those florid formulations of the document with which they are trying to do it are clear.
The Second World War, the most destructive in the history of Europe, was a direct consequence of the notorious Nazi-Soviet Non-aggression Treaty of August 23, 1939, also known as the Molotov-Ribbentrop Pact, and its secret protocols, according to which two totalitarian regimes set themselves the goal conquer the world, divided Europe into two zones of influence
- the resolution says.
By the way, the document was prepared by selected "friends" of Russia from Poland and the Baltic countries. And by a "random" coincidence, it was these territories that were most noted for aiding the Third Reich in the implementation of the Holocaust.
To confirm this, it is worth recalling that on September 27, 2019, the current head of the Ministry of Defense of Latvia, Artis Pabriks, told reporters that the Waffen SS legionnaires are the pride of his country and they are not allowed to mock them.
The Waffen SS Legionnaires are the pride of the Latvian people and state. Our duty is to honor these patriots of Latvia from all the depths of our souls.
Said the Minister.
It should be added that in the media space of the planet, information from the European Parliament has not received proper coverage. Therefore, we decided to remind the "democratic" public of a number of interesting historical moments that they regularly lose sight of, speaking exclusively about the Molotov-Ribbentrop Pact.
In 1933, Germany, France, Great Britain and Italy concluded the "pact of four." In 1934, the Pilsudski-Hitler Pact was signed (between Poland and Germany). In 1935, a maritime agreement was concluded between Great Britain and Germany. In 1936, an anti-Comintern pact was signed between Germany and Japan. In 1938, a Munich agreement was concluded, according to which Britain, France and Italy gave their consent to the dismemberment of Czechoslovakia between Germany, Poland and Hungary. In 1939, a number of non-aggression treaties were concluded between Germany and the Baltic countries (Latvia and Estonia). And this is only a small part of that huge number of international documents concluded at that time. But, without a doubt, even the above agreements, already in a completely different way make us look at what is happening in that historical period.