Russian naval sailors and marines are regular participants in various celebrations held in Greece. And the Greeks always show keen interest in them, warmth and friendliness.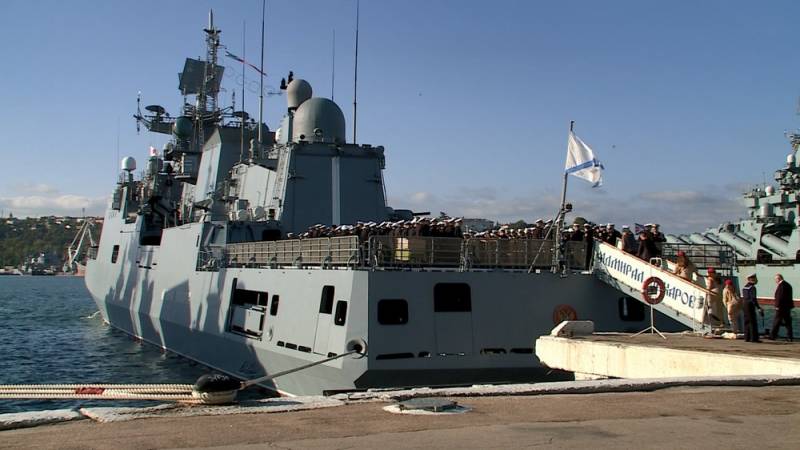 As part of the events dedicated to the "Russian week on the Ionian Islands", which are held from September 27 to October 2, the Russian frigate Admiral Makarov arrived in the Greek port of Kerkyra on the island of Corfu and immediately aroused unprecedented interest among local residents.
On the first day, during the hours allotted for inspection of the warship, more than two hundred people visited the Russian frigate, many came with their families.
At that time, the ship's officers act as guides and guide visitors along the main deck of the ship, telling about its history and weapons on board.
The frigate Admiral Makarov was introduced into the Russian Black Sea Fleet in 2017 and is a ship of Project 11356. The main armament of the combat ship is Caliber-NK cruise missiles.
Recall that the celebrations of the "Russian Week" are held on the Ionian Islands annually and are a tribute to the great Russian admiral Fedor Ushakov, under whose command the Russian squadron expelled Napoleon from the French invaders in 1799.