On September 25, 2019, the new president of Ukraine, Vladimir Zelensky, speaking at the UN General Assembly, demonstrated the bullet that killed the Ukrainian "patriot" in the Donbass.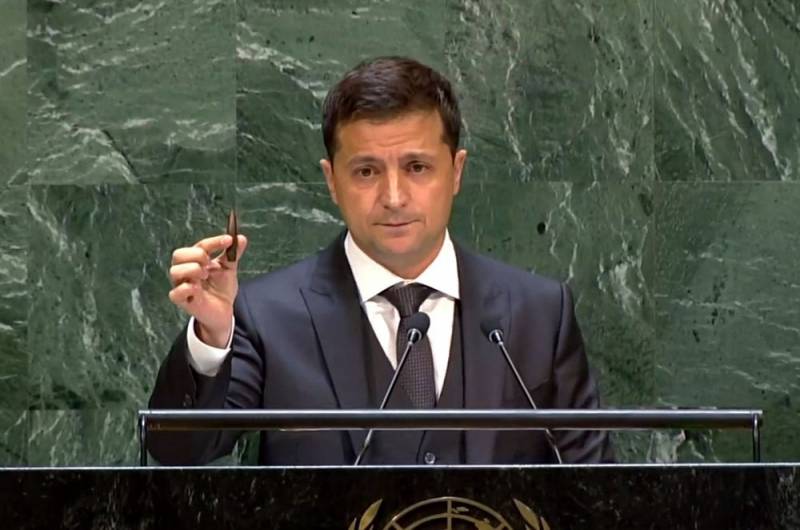 Here it is - a 12,7 mm bullet that stopped his life. It costs only $ 10. And, unfortunately, now on our planet this is the cost of human life.
- said "father of the nation."
In the course of his speech, Zelensky explained that it was a Ukrainian "patriot," an opera singer, Vasily Slipak (a resident of Lviv), who volunteered for the Donbass and died in June 2016 near the village of Lugansk (according to another version, near the village of Logvinovo) in the result of a sniper shot.
He died in the Donbass, protecting Ukraine from Russian aggression.
- stressed Zelensky.
It should be recalled that Slipak lived quietly in France for 19 years. In the summer of 2015, he, under the call sign "Mephistopheles" (abbreviated as "Myth"), began to fight in the ranks of the 7th separate battalion of the DUK (Volunteer Ukrainian Corps) association "Right Sector" (an extremist organization banned in Russia). He died during the attack of the Ukrainian "patriots" on the position of the militia of the DPR, they got his body armor with documents.
It should be noted that Zelensky more and more disappoints those voters who voted for him and his party in the elections. After all, people are interested in when the war in the Donbass will finally end. Moreover, Zelensky increasingly resembles his predecessor, Petro Poroshenko, who regularly made anti-Russian statements and even posed with various objects in the stands.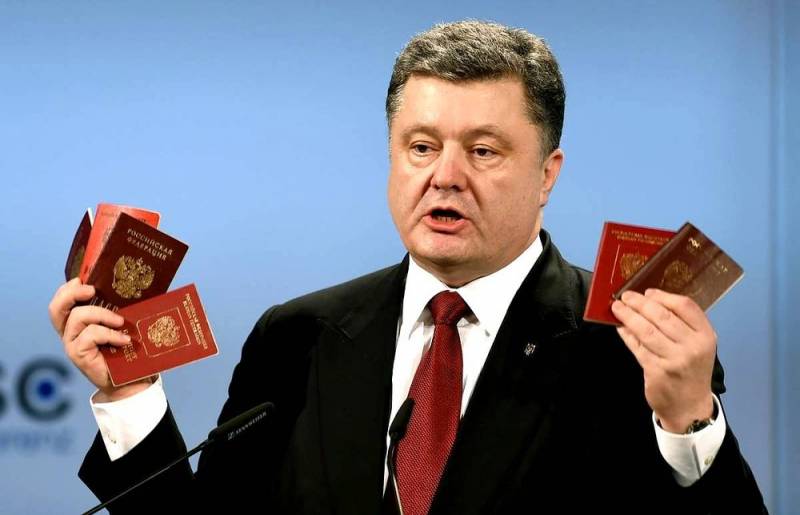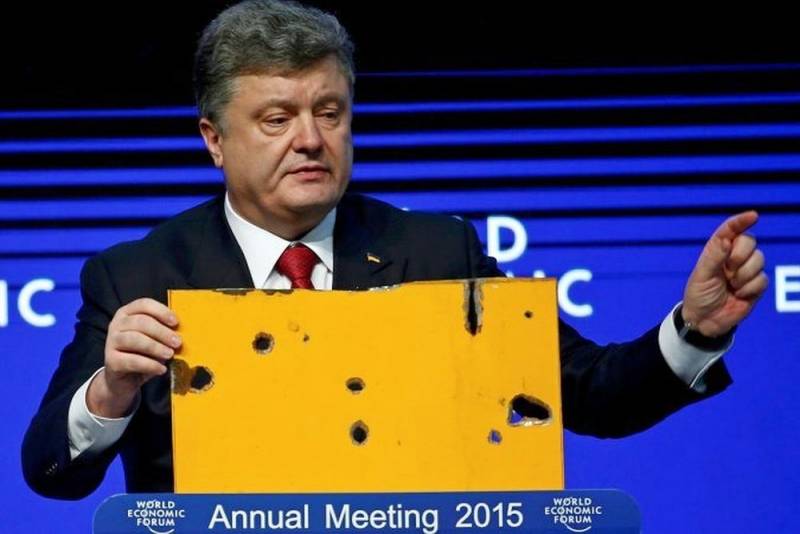 For example, in February 2015, Poroshenko at the Munich Security Conference demonstrated from the rostrum passports and military IDs allegedly seized from "lost" Russian soldiers in southeastern Ukraine. And before that, in January 2015, Poroshenko, speaking in Davos, showed from the rostrum a piece of yellow casing from a bus shelled near Volnovakha.
And now, now Poroshenko took the baton Zelensky. However, Zelensky is no stranger, because he is an actor. Although the war in the Donbass is not the comedic genre to which he is accustomed. In addition, earlier we
told
as Zelensky's entourage leaves no stone unturned in the reputation of "Servants of the People".