Even well-known TV presenters, who for years have shown restraint and prudence on the air at the most difficult moments of the programs and regarding the most controversial characters, sometimes breakdowns occur.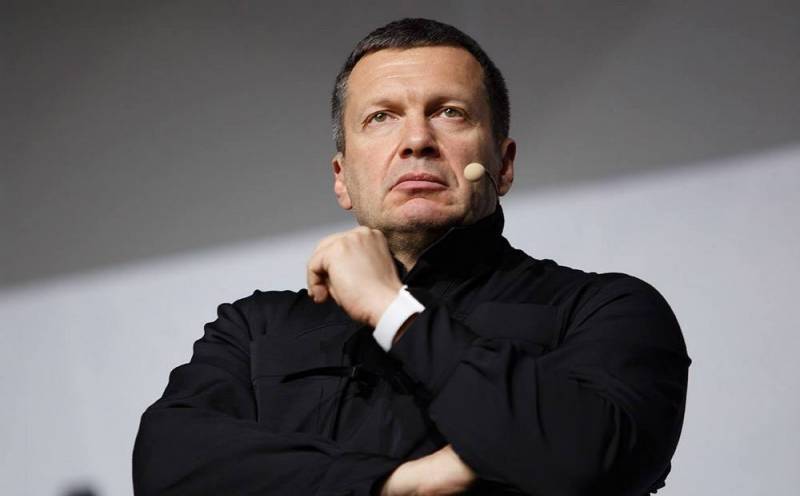 TV presenter Vladimir Solovyov on his Telegram channel said that during one of the broadcasts on the TV channel "Russia 1" he could not restrain himself and shouted.
According to the presenter, the cause of the breakdown was "liberal nonsense" about the history of Russia. Here is what Vladimir Soloviev himself writes about this:
I can't hear all this liberal nonsense about our history. Nobody has done so much to return the image of Stalin to today's
policies
how much the West and the liberals serving them are constantly slandering our history.
The host noted that he was screaming so hard that at some point he realized that windows would start to fly out in neighboring houses. At the same time, according to him, he hit the barrier in the studio so that "everything vibrated around."
The feelings of the leader are not difficult to understand. Just yesterday we
wrote
that in order to please Russophobic ideas prevailing in the West and in trying to assert their current gift of scanty independence, the Estonian Foreign Ministry stated that Soviet troops did not liberate the territory of the republic.