The accumulations of Russians, which are now owned by non-state pension funds (NPFs), haunt privatizers and reformers from the 90s, who now have a certain influence on the processes taking place in
the economy
country.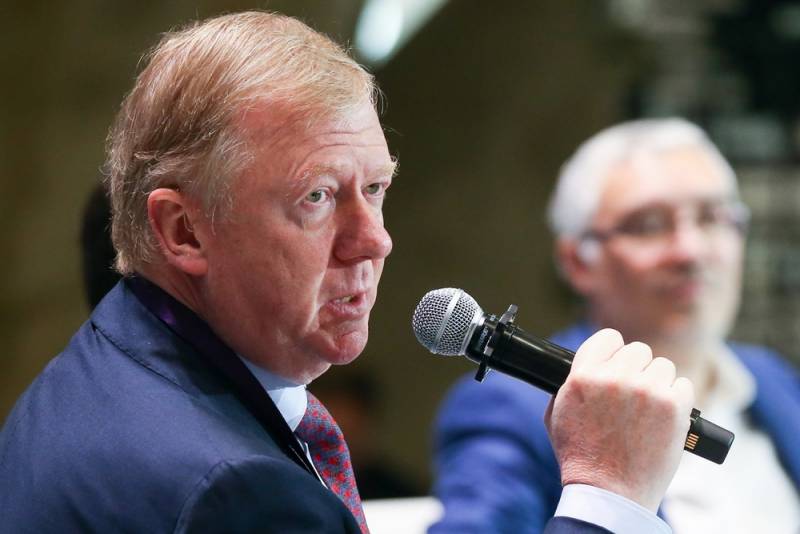 Last Friday, during a speech at the Moscow Institute of Physics and Technology, the head of Rusnano, Anatoly Chubais, expressed a proposal to invest NPF funds in financing venture projects.
The head of Rusnano believes that at the legislative level it is necessary to allow the use of pension funds in the venture capital industry.
According to him, in this way it will be possible to bring Russia closer to the level of world leaders in the field of innovation and make it competitive.
Wanting to smooth out the expected negative, Chubais noted that these investments can be limited in volume and not individual projects can be financed, but "specially trained" venture funds.
Need I say whose shadow will lie on "specially trained" venture funds that will receive Russian money at their disposal?
In addition, it is worth recalling that the main criterion for investment funds of NPFs prescribed in the law is reliability, while investments in venture projects carry enormous risks.
The expert community expressed the opinion that the only result of the proposal of the head of Rusnano to finance venture projects at the expense of NPFs would be only squandering money.
Moreover, some experts believe that in this way NPFs, which are increasingly demonstrating their loss-making, will be able to write off huge funds that have already disappeared in an unknown direction.