After Russia, together with the EU and the United States, contributed to the overthrow of the oligarch Plahotniuc's regime in Moldova, there has been a warming relationship between Chisinau and Moscow.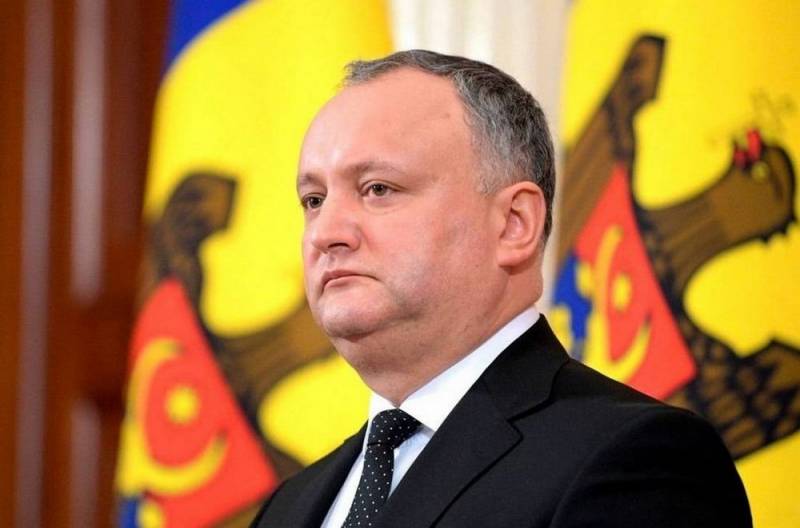 According to media reports, President Igor Dodon and the Cabinet of Ministers of Moldova agreed to abandon the systematic "anti-Russian approach" that took place under Plahotniuc and openly
policy
in relation to all.
According to the head of the republic, the practice of banning the arrival of Russian journalists and investors will be stopped. In case of any violations, an analysis will be carried out for each individual case. Igor Dodon assured that the approach will be the same regardless of whether the investor is from Russia, Romania or the USA. It is reported
Kommersant
.
He also noted that the association of Moldova with the EU limits the republic and therefore, negotiations with both the EU and the EAEU should be started in the near future.
The President of Moldova also expects that next year, which will be the Year of Russia in Moldova, Chisinau will try to prepare a "breakthrough agenda" that will allow inviting Russian President Vladimir Putin to the republic.
Despite the openly pro-Western orientation of the current Prime Minister of Moldova, Maya Sandu, the republic is still turning towards Russia.
It is too early to talk about how strong this reversal will be, however, the dynamics of Chisinau's actions inspire "cautious" optimism.